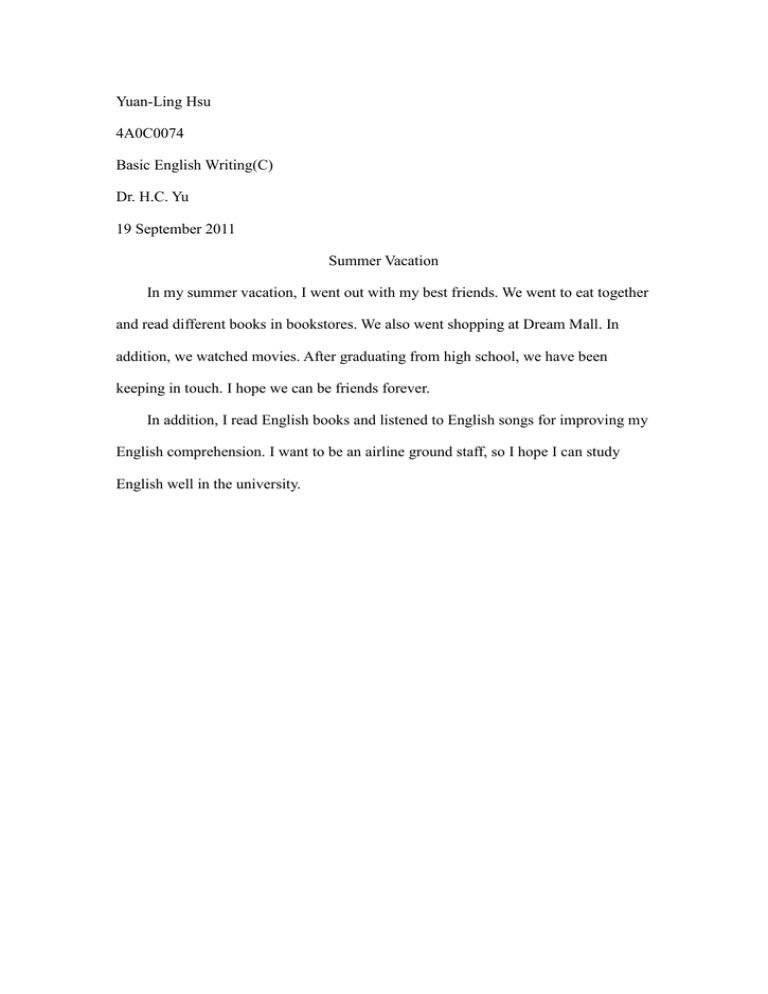 Yuan-Ling Hsu
4A0C0074
Basic English Writing(C)
Dr. H.C. Yu
19 September 2011
Summer Vacation
In my summer vacation, I went out with my best friends. We went to eat together
and read different books in bookstores. We also went shopping at Dream Mall. In
addition, we watched movies. After graduating from high school, we have been
keeping in touch. I hope we can be friends forever.
In addition, I read English books and listened to English songs for improving my
English comprehension. I want to be an airline ground staff, so I hope I can study
English well in the university.