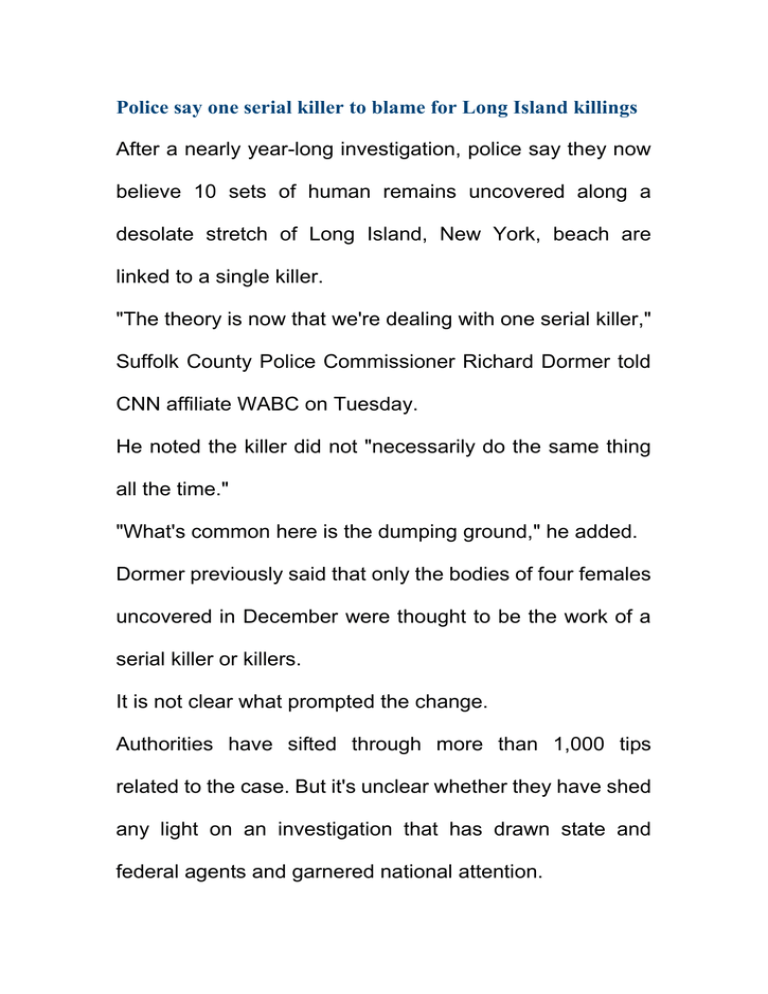 Police say one serial killer to blame for Long Island killings
After a nearly year-long investigation, police say they now
believe 10 sets of human remains uncovered along a
desolate stretch of Long Island, New York, beach are
linked to a single killer.
"The theory is now that we're dealing with one serial killer,"
Suffolk County Police Commissioner Richard Dormer told
CNN affiliate WABC on Tuesday.
He noted the killer did not "necessarily do the same thing
all the time."
"What's common here is the dumping ground," he added.
Dormer previously said that only the bodies of four females
uncovered in December were thought to be the work of a
serial killer or killers.
It is not clear what prompted the change.
Authorities have sifted through more than 1,000 tips
related to the case. But it's unclear whether they have shed
any light on an investigation that has drawn state and
federal agents and garnered national attention.