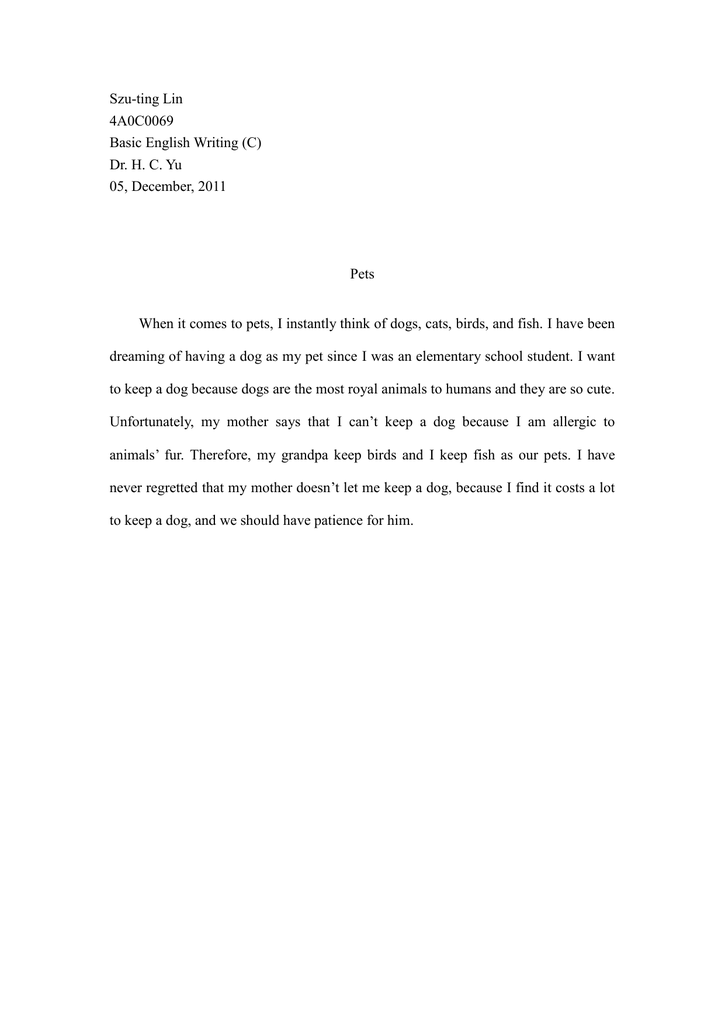 Szu-ting Lin
4A0C0069
Basic English Writing (C)
Dr. H. C. Yu
05, December, 2011
Pets
When it comes to pets, I instantly think of dogs, cats, birds, and fish. I have been
dreaming of having a dog as my pet since I was an elementary school student. I want
to keep a dog because dogs are the most royal animals to humans and they are so cute.
Unfortunately, my mother says that I can't keep a dog because I am allergic to
animals' fur. Therefore, my grandpa keep birds and I keep fish as our pets. I have
never regretted that my mother doesn't let me keep a dog, because I find it costs a lot
to keep a dog, and we should have patience for him.