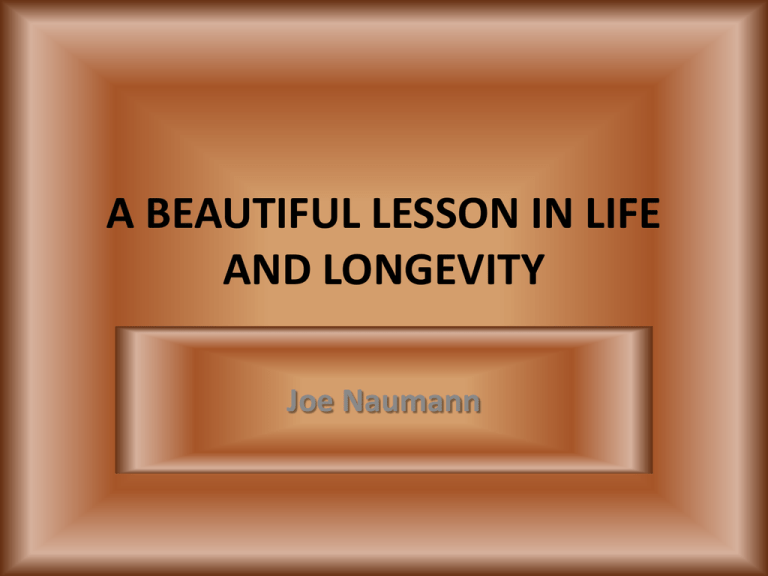 A BEAUTIFUL LESSON IN LIFE
AND LONGEVITY
Joe Naumann
BE NICE TO OTHERS BECAUSE: TIME
WILL MAKE A DIFFERENCE!
One day you will no
longer be the big dog...
just the old dog...
And my friend we are
now becoming the old
dogs!
• We can't avoid this journey . . .
• SO . . .
• Learn to enjoy the trip!