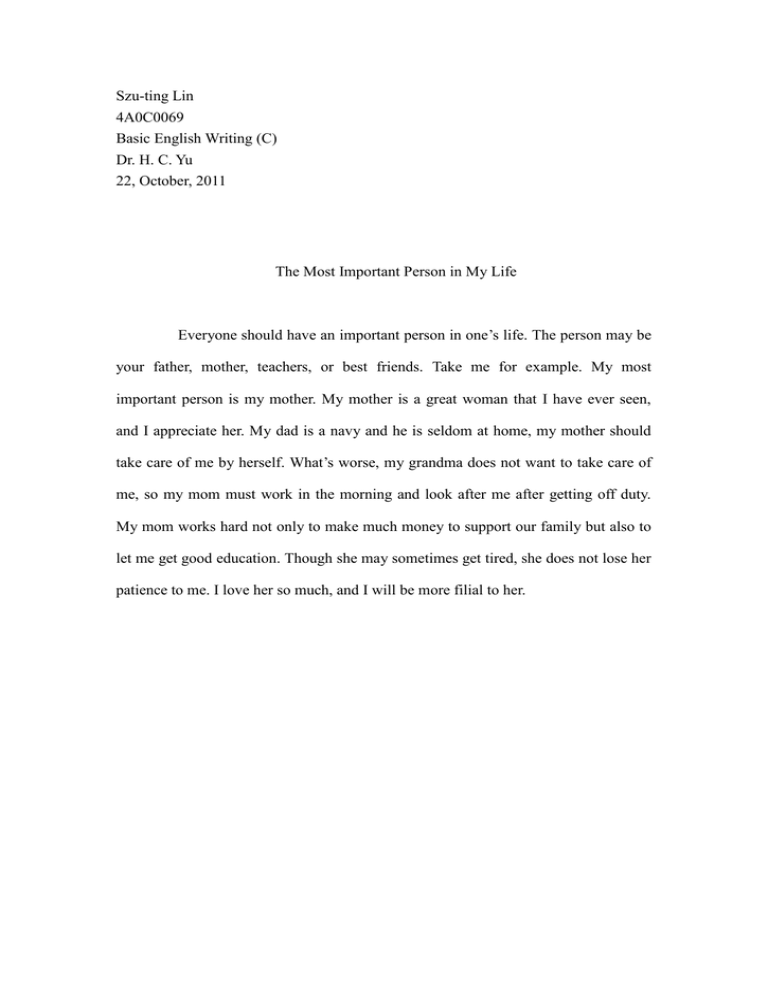 Szu-ting Lin
4A0C0069
Basic English Writing (C)
Dr. H. C. Yu
22, October, 2011
The Most Important Person in My Life
Everyone should have an important person in one's life. The person may be
your father, mother, teachers, or best friends. Take me for example. My most
important person is my mother. My mother is a great woman that I have ever seen,
and I appreciate her. My dad is a navy and he is seldom at home, my mother should
take care of me by herself. What's worse, my grandma does not want to take care of
me, so my mom must work in the morning and look after me after getting off duty.
My mom works hard not only to make much money to support our family but also to
let me get good education. Though she may sometimes get tired, she does not lose her
patience to me. I love her so much, and I will be more filial to her.