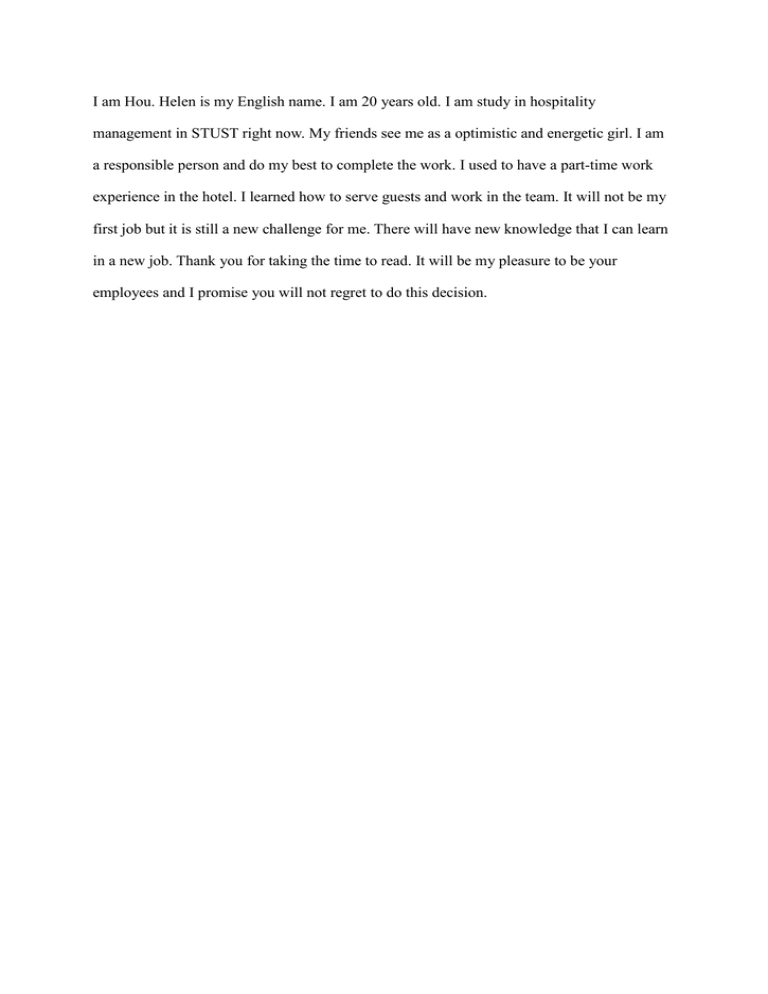 I am Hou. Helen is my English name. I am 20 years old. I am study in hospitality
management in STUST right now. My friends see me as a optimistic and energetic girl. I am
a responsible person and do my best to complete the work. I used to have a part-time work
experience in the hotel. I learned how to serve guests and work in the team. It will not be my
first job but it is still a new challenge for me. There will have new knowledge that I can learn
in a new job. Thank you for taking the time to read. It will be my pleasure to be your
employees and I promise you will not regret to do this decision.