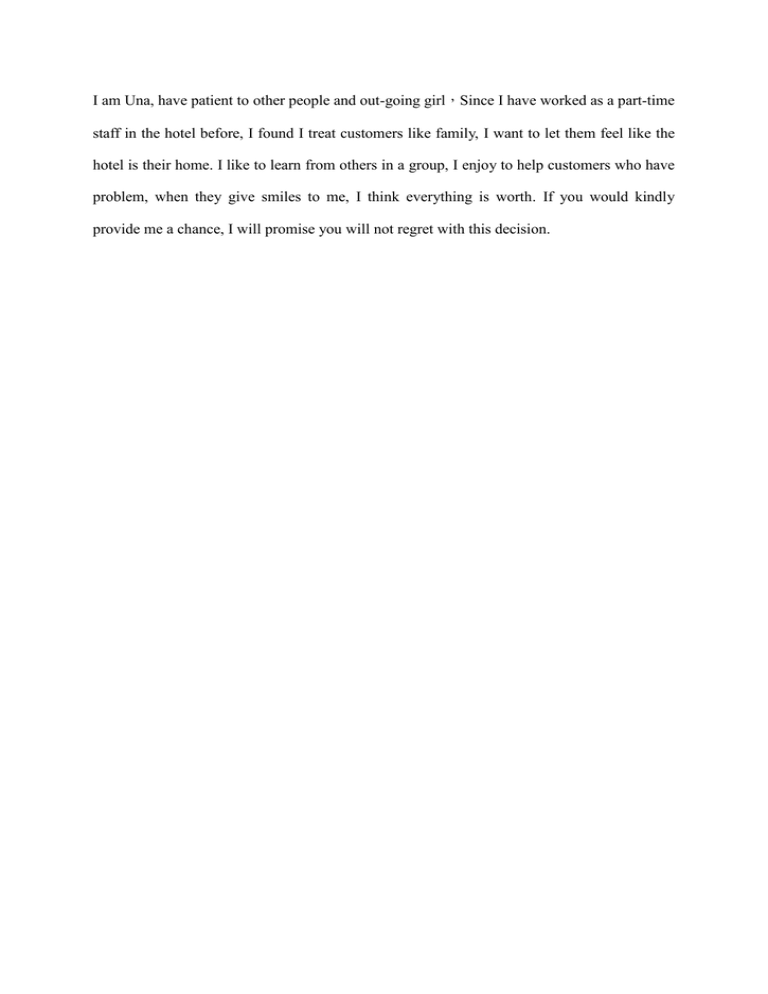 I am Una, have patient to other people and out-going girl,Since I have worked as a part-time
staff in the hotel before, I found I treat customers like family, I want to let them feel like the
hotel is their home. I like to learn from others in a group, I enjoy to help customers who have
problem, when they give smiles to me, I think everything is worth. If you would kindly
provide me a chance, I will promise you will not regret with this decision.