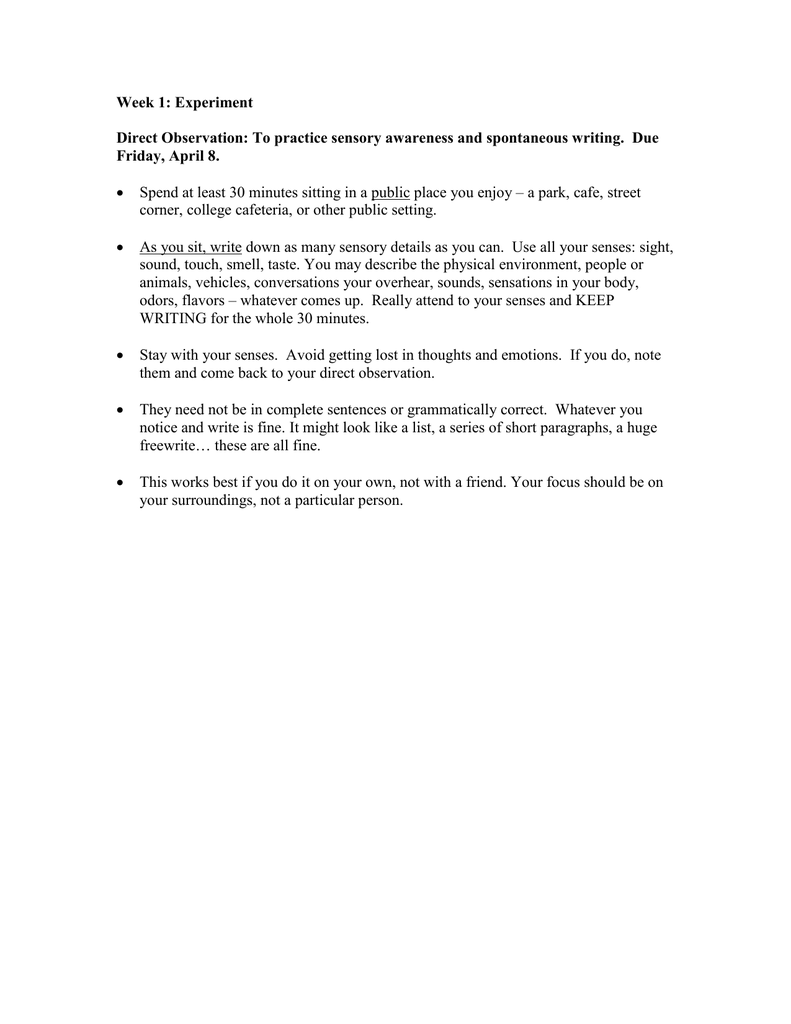 Week 1: Experiment
Direct Observation: To practice sensory awareness and spontaneous writing. Due
Friday, April 8.

Spend at least 30 minutes sitting in a public place you enjoy – a park, cafe, street
corner, college cafeteria, or other public setting.

As you sit, write down as many sensory details as you can. Use all your senses: sight,
sound, touch, smell, taste. You may describe the physical environment, people or
animals, vehicles, conversations your overhear, sounds, sensations in your body,
odors, flavors – whatever comes up. Really attend to your senses and KEEP
WRITING for the whole 30 minutes.

Stay with your senses. Avoid getting lost in thoughts and emotions. If you do, note
them and come back to your direct observation.

They need not be in complete sentences or grammatically correct. Whatever you
notice and write is fine. It might look like a list, a series of short paragraphs, a huge
freewrite… these are all fine.

This works best if you do it on your own, not with a friend. Your focus should be on
your surroundings, not a particular person.