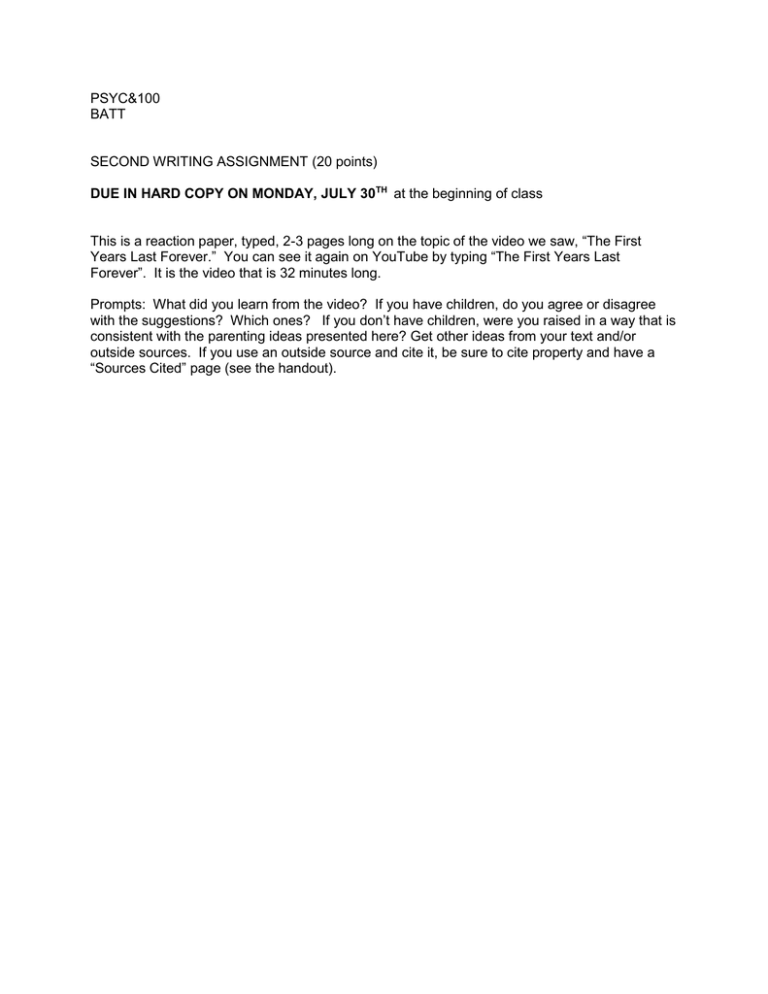 PSYC&100
BATT
SECOND WRITING ASSIGNMENT (20 points)
DUE IN HARD COPY ON MONDAY, JULY 30TH at the beginning of class
This is a reaction paper, typed, 2-3 pages long on the topic of the video we saw, "The First
Years Last Forever." You can see it again on YouTube by typing "The First Years Last
Forever". It is the video that is 32 minutes long.
Prompts: What did you learn from the video? If you have children, do you agree or disagree
with the suggestions? Which ones? If you don't have children, were you raised in a way that is
consistent with the parenting ideas presented here? Get other ideas from your text and/or
outside sources. If you use an outside source and cite it, be sure to cite property and have a
"Sources Cited" page (see the handout).