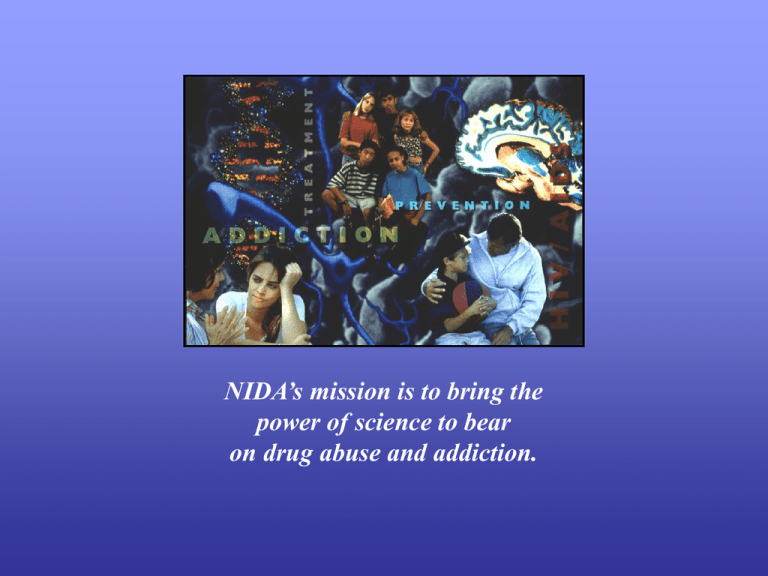 NIDA's mission is to bring the
power of science to bear
on drug abuse and addiction.
Positron Emission Tomography (PET)
Your Brain on Drugs
1-2 Min
3-4
5-6
6-7
7-8
8-9
9-10
10-20
20-30
Your Brain After Drugs
Normal
Cocaine Abuser (10 da)
Cocaine Abuser (100 da)
Drugs Have
Long-term
Consequences
The Memory of Drugs
Front of Brain
Amygdala
not lit up
Amygdala
activated
Back of Brain
Nature Video
Cocaine Video
The good news is…
Drug Abuse is a
preventable behavior
and
Drug Addiction is
a treatable disease
… Is it
worth
the risk?
Visit NIDA's Web Site at:
http://drugabuse.gov
Have you changed your mind?