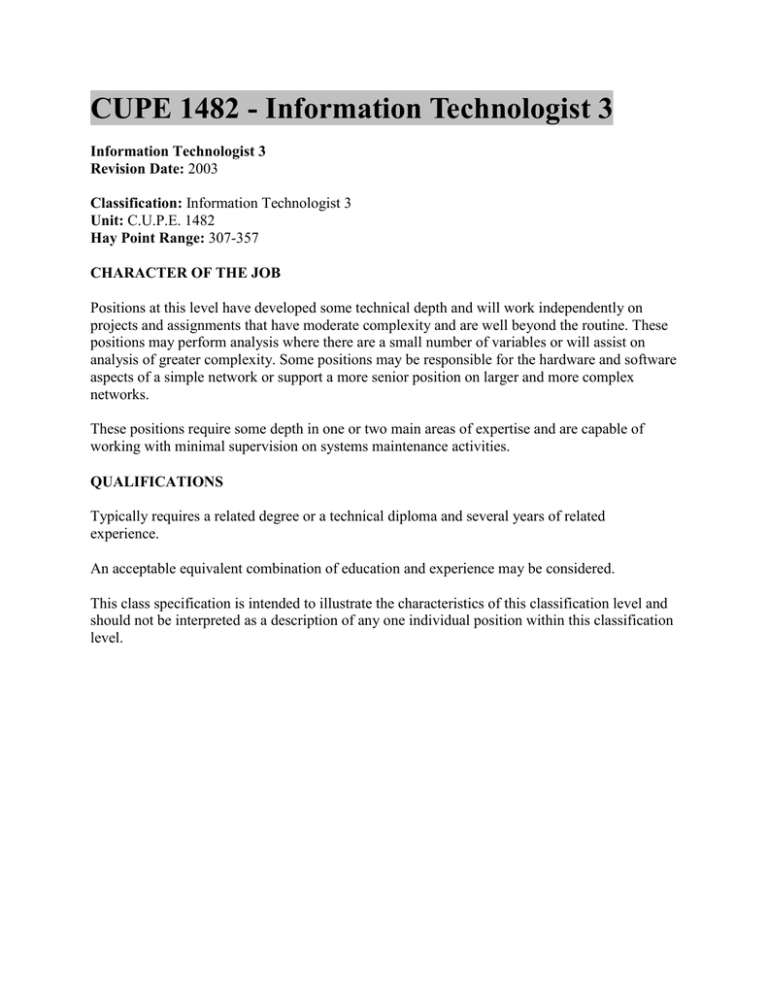 CUPE 1482 - Information Technologist 3
Information Technologist 3
Revision Date: 2003
Classification: Information Technologist 3
Unit: C.U.P.E. 1482
Hay Point Range: 307-357
CHARACTER OF THE JOB
Positions at this level have developed some technical depth and will work independently on
projects and assignments that have moderate complexity and are well beyond the routine. These
positions may perform analysis where there are a small number of variables or will assist on
analysis of greater complexity. Some positions may be responsible for the hardware and software
aspects of a simple network or support a more senior position on larger and more complex
networks.
These positions require some depth in one or two main areas of expertise and are capable of
working with minimal supervision on systems maintenance activities.
QUALIFICATIONS
Typically requires a related degree or a technical diploma and several years of related
experience.
An acceptable equivalent combination of education and experience may be considered.
This class specification is intended to illustrate the characteristics of this classification level and
should not be interpreted as a description of any one individual position within this classification
level.