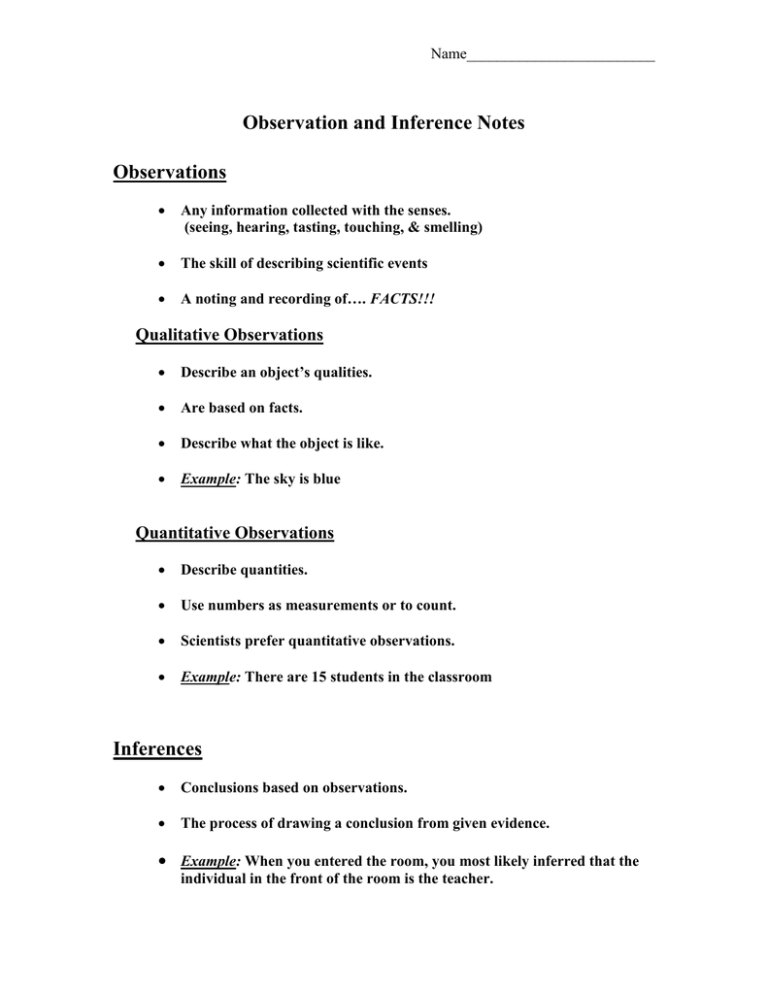 Name_________________________
Observation and Inference Notes
Observations

Any information collected with the senses.
(seeing, hearing, tasting, touching, & smelling)

The skill of describing scientific events

A noting and recording of…. FACTS!!!
Qualitative Observations

Describe an object's qualities.

Are based on facts.

Describe what the object is like.

Example: The sky is blue
Quantitative Observations

Describe quantities.

Use numbers as measurements or to count.

Scientists prefer quantitative observations.

Example: There are 15 students in the classroom
Inferences

Conclusions based on observations.

The process of drawing a conclusion from given evidence.
 Example: When you entered the room, you most likely inferred that the
individual in the front of the room is the teacher.