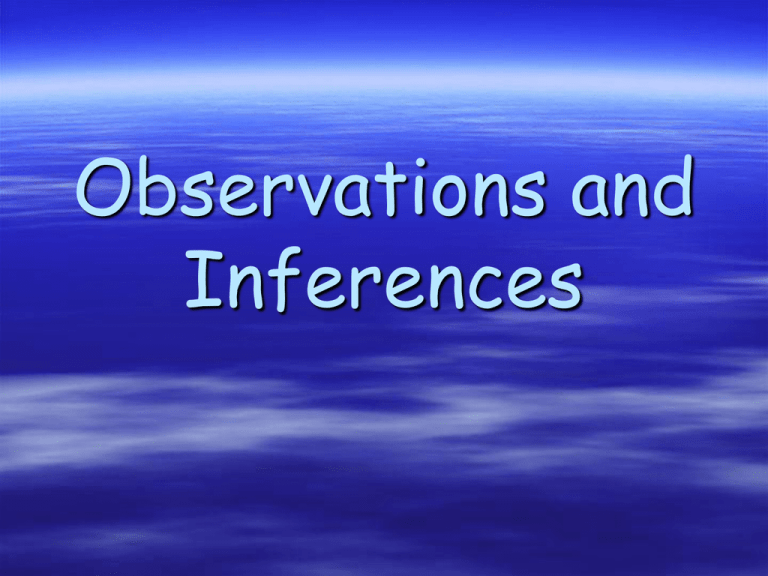 Observations and
Inferences
Observation
 Using one or more of your
senses to gather
information. (hearing,
smell,sight,touch)
Qualitative Observation
 What something looks like.
 Example: Joe has on a red
shirt.
Quantitative Observation
 A number or quantity.
 Example: John has three
pencils.
Inference
 Interpretation or
explanation of an
observation that is based
on experience or prior
knowledge.