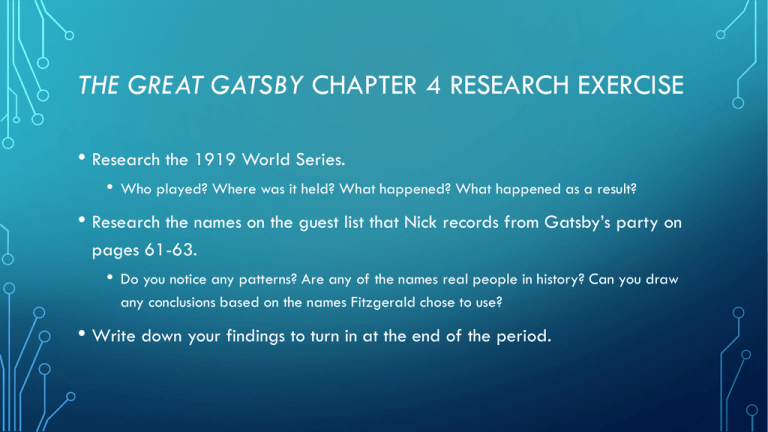 THE GREAT GATSBY CHAPTER 4 RESEARCH EXERCISE
• Research the 1919 World Series.
• Who played? Where was it held? What happened? What happened as a result?
• Research the names on the guest list that Nick records from Gatsby's party on
pages 61-63.
• Do you notice any patterns? Are any of the names real people in history? Can you draw
any conclusions based on the names Fitzgerald chose to use?
• Write down your findings to turn in at the end of the period.