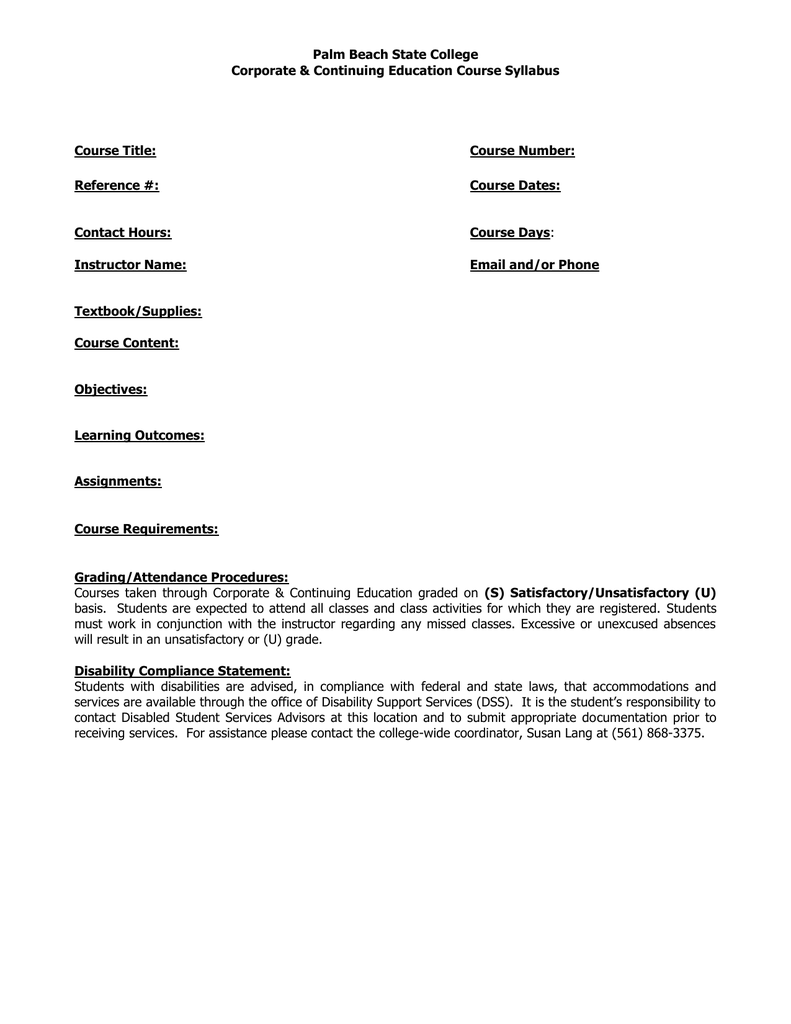 Palm Beach State College
Corporate & Continuing Education Course Syllabus
Course Title:
Course Number:
Reference #:
Course Dates:
Contact Hours:
Course Days:
Instructor Name:
Email and/or Phone
Textbook/Supplies:
Course Content:
Objectives:
Learning Outcomes:
Assignments:
Course Requirements:
Grading/Attendance Procedures:
Courses taken through Corporate & Continuing Education graded on (S) Satisfactory/Unsatisfactory (U)
basis. Students are expected to attend all classes and class activities for which they are registered. Students
must work in conjunction with the instructor regarding any missed classes. Excessive or unexcused absences
will result in an unsatisfactory or (U) grade.
Disability Compliance Statement:
Students with disabilities are advised, in compliance with federal and state laws, that accommodations and
services are available through the office of Disability Support Services (DSS). It is the student's responsibility to
contact Disabled Student Services Advisors at this location and to submit appropriate documentation prior to
receiving services. For assistance please contact the college-wide coordinator, Susan Lang at (561) 868-3375.