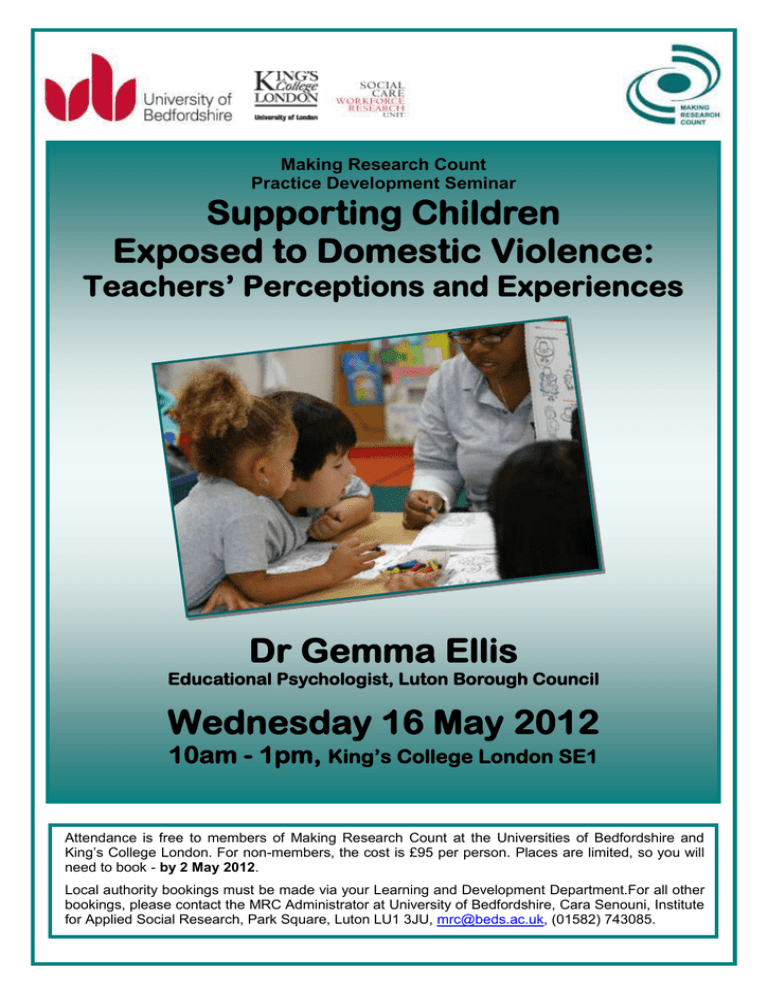 Making Research Count
Practice Development Seminar
Supporting Children
Exposed to Domestic Violence:
Teachers' Perceptions and Experiences
Dr Gemma Ellis
Educational Psychologist, Luton Borough Council
Wednesday 16 May 2012
10am - 1pm, King's College London SE1
Attendance is free to members of Making Research Count at the Universities of Bedfordshire and
King's College London. For non-members, the cost is £95 per person. Places are limited, so you will
need to book - by 2 May 2012.
Local authority bookings must be made via your Learning and Development Department.For all other
bookings, please contact the MRC Administrator at University of Bedfordshire, Cara Senouni, Institute
for Applied Social Research, Park Square, Luton LU1 3JU, mrc@beds.ac.uk, (01582) 743085.