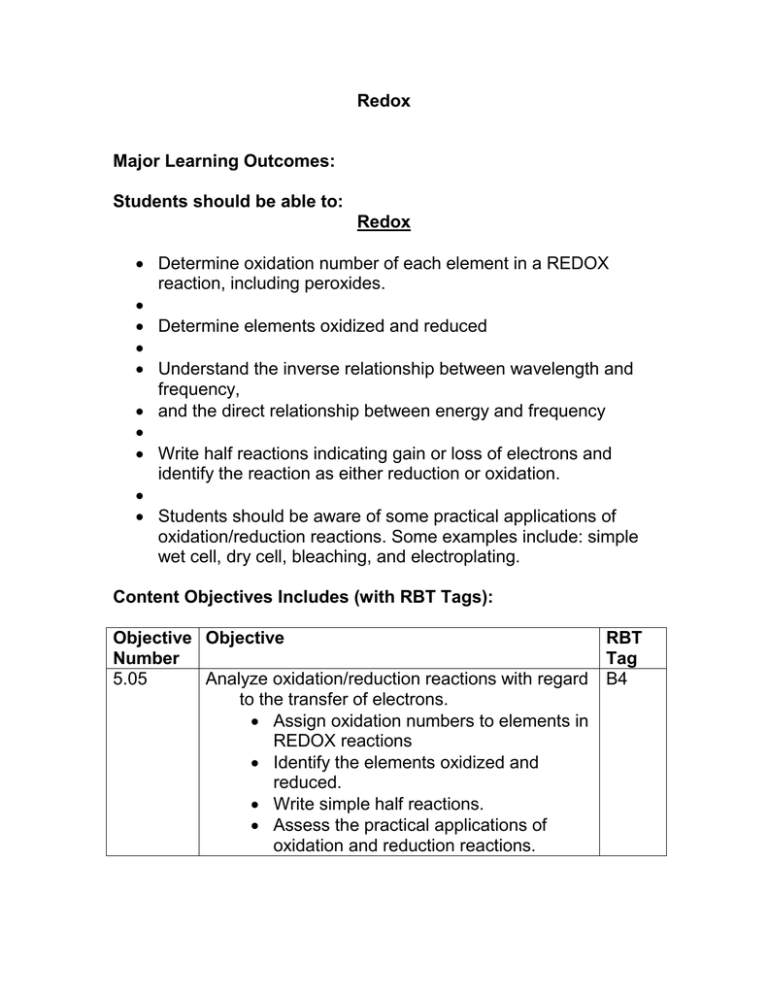 Redox
Major Learning Outcomes:
Students should be able to:
Redox
 Determine oxidation number of each element in a REDOX
reaction, including peroxides.

 Determine elements oxidized and reduced

 Understand the inverse relationship between wavelength and
frequency,
 and the direct relationship between energy and frequency

 Write half reactions indicating gain or loss of electrons and
identify the reaction as either reduction or oxidation.

 Students should be aware of some practical applications of
oxidation/reduction reactions. Some examples include: simple
wet cell, dry cell, bleaching, and electroplating.
Content Objectives Includes (with RBT Tags):
Objective Objective
RBT
Number
Tag
5.05
Analyze oxidation/reduction reactions with regard B4
to the transfer of electrons.
 Assign oxidation numbers to elements in
REDOX reactions
 Identify the elements oxidized and
reduced.
 Write simple half reactions.
 Assess the practical applications of
oxidation and reduction reactions.