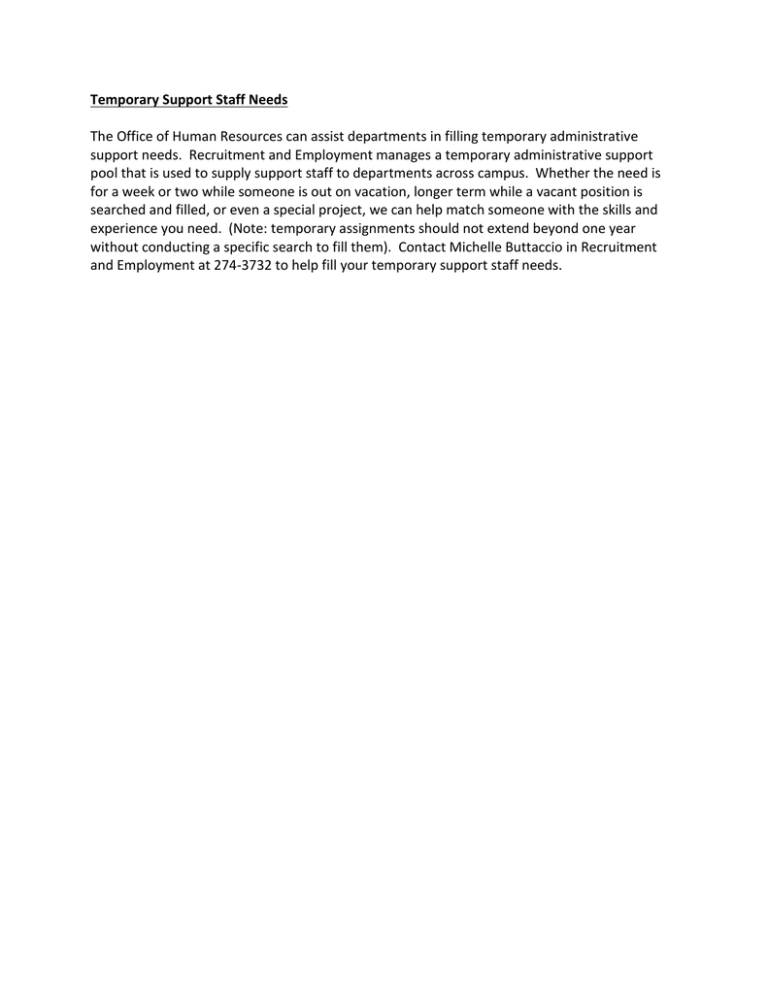 Temporary Support Staff Needs
The Office of Human Resources can assist departments in filling temporary administrative
support needs. Recruitment and Employment manages a temporary administrative support
pool that is used to supply support staff to departments across campus. Whether the need is
for a week or two while someone is out on vacation, longer term while a vacant position is
searched and filled, or even a special project, we can help match someone with the skills and
experience you need. (Note: temporary assignments should not extend beyond one year
without conducting a specific search to fill them). Contact Michelle Buttaccio in Recruitment
and Employment at 274-3732 to help fill your temporary support staff needs.