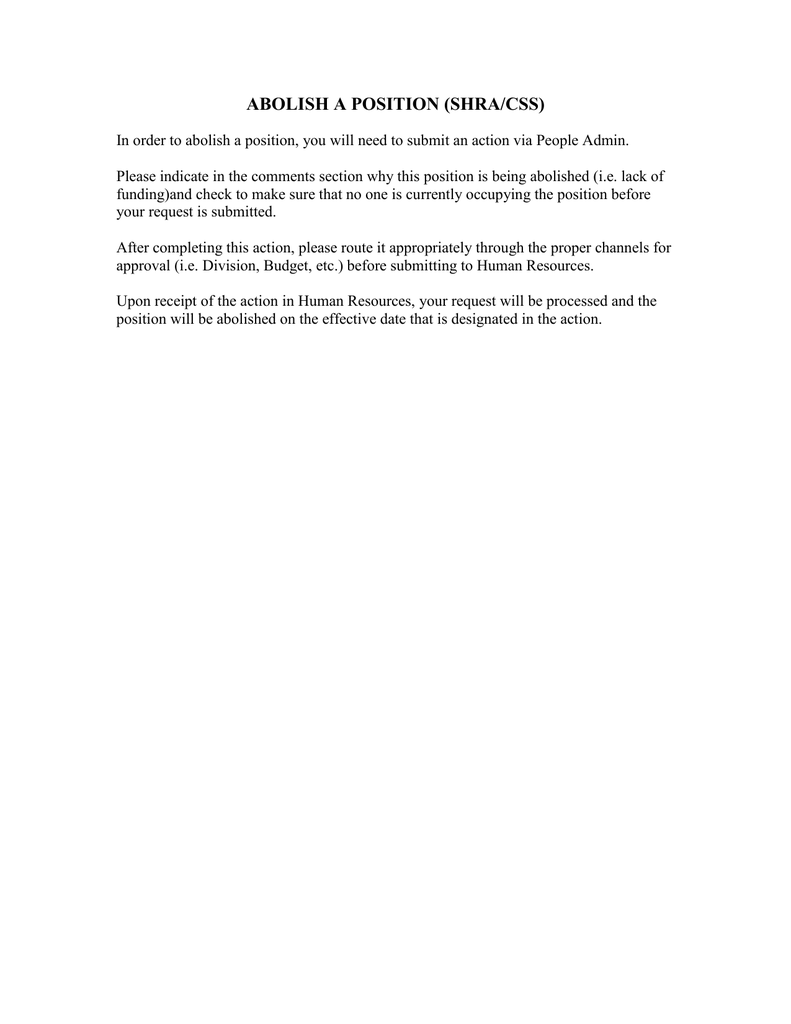 ABOLISH A POSITION (SHRA/CSS)
In order to abolish a position, you will need to submit an action via People Admin.
Please indicate in the comments section why this position is being abolished (i.e. lack of
funding)and check to make sure that no one is currently occupying the position before
your request is submitted.
After completing this action, please route it appropriately through the proper channels for
approval (i.e. Division, Budget, etc.) before submitting to Human Resources.
Upon receipt of the action in Human Resources, your request will be processed and the
position will be abolished on the effective date that is designated in the action.