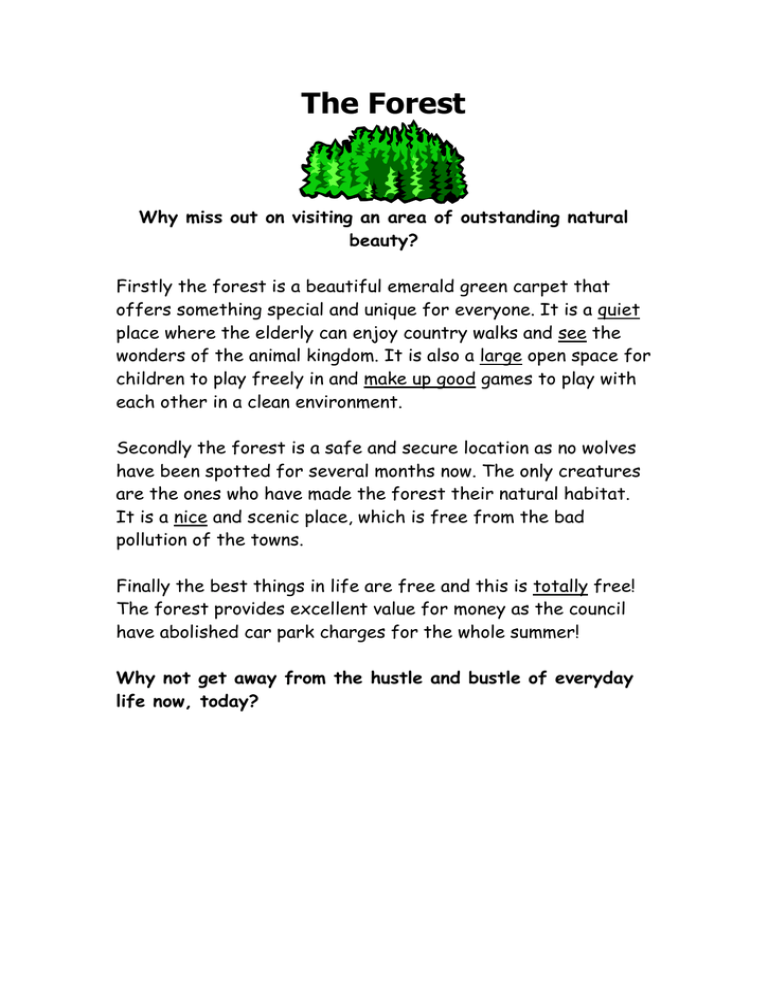 The Forest
Why miss out on visiting an area of outstanding natural
beauty?
Firstly the forest is a beautiful emerald green carpet that
offers something special and unique for everyone. It is a quiet
place where the elderly can enjoy country walks and see the
wonders of the animal kingdom. It is also a large open space for
children to play freely in and make up good games to play with
each other in a clean environment.
Secondly the forest is a safe and secure location as no wolves
have been spotted for several months now. The only creatures
are the ones who have made the forest their natural habitat.
It is a nice and scenic place, which is free from the bad
pollution of the towns.
Finally the best things in life are free and this is totally free!
The forest provides excellent value for money as the council
have abolished car park charges for the whole summer!
Why not get away from the hustle and bustle of everyday
life now, today?