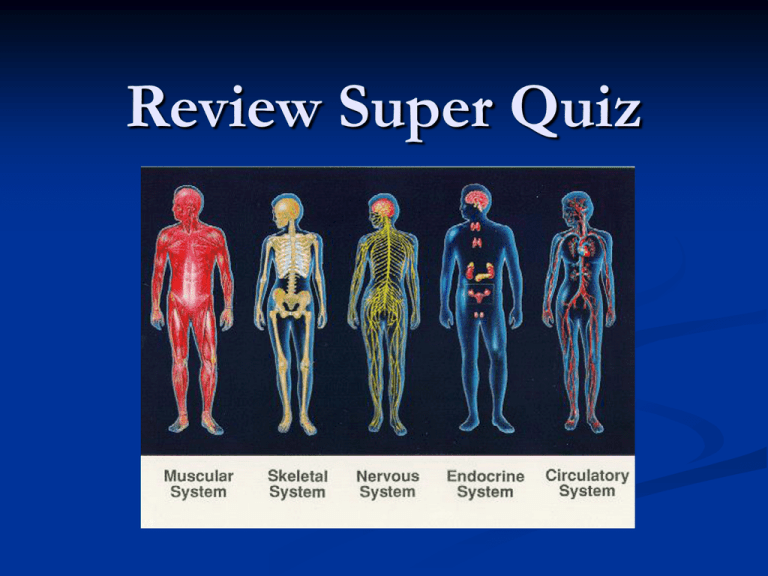 Review Super Quiz
1.
2.
What are the three layers of
skin?
What structure in the lungs can
be compared to a balloon?
3.
4.
5.
The epidermis is made up what
two types of cells?
What do motor nerves
control?
Explain the process it takes to
bring oxygen into the body?
6. What lung disease forms
cheesy-like material?
7. Name the four chambers of
the heart!
10 points extra credit
 List
the blood flow path through the
heart starting with the
inferior/superior vena cava and ending
with the aorta. Make sure to include
the valves.