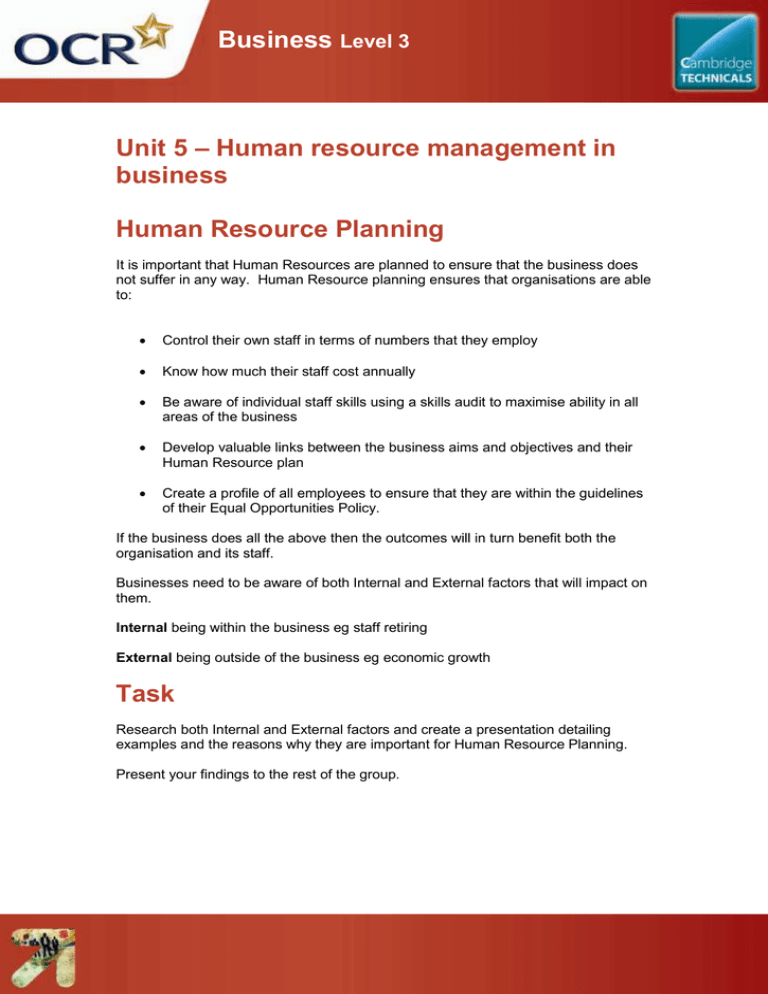 Business Level 3
Unit 5 – Human resource management in
business
Human Resource Planning
It is important that Human Resources are planned to ensure that the business does
not suffer in any way. Human Resource planning ensures that organisations are able
to:

Control their own staff in terms of numbers that they employ

Know how much their staff cost annually

Be aware of individual staff skills using a skills audit to maximise ability in all
areas of the business

Develop valuable links between the business aims and objectives and their
Human Resource plan

Create a profile of all employees to ensure that they are within the guidelines
of their Equal Opportunities Policy.
If the business does all the above then the outcomes will in turn benefit both the
organisation and its staff.
Businesses need to be aware of both Internal and External factors that will impact on
them.
Internal being within the business eg staff retiring
External being outside of the business eg economic growth
Task
Research both Internal and External factors and create a presentation detailing
examples and the reasons why they are important for Human Resource Planning.
Present your findings to the rest of the group.