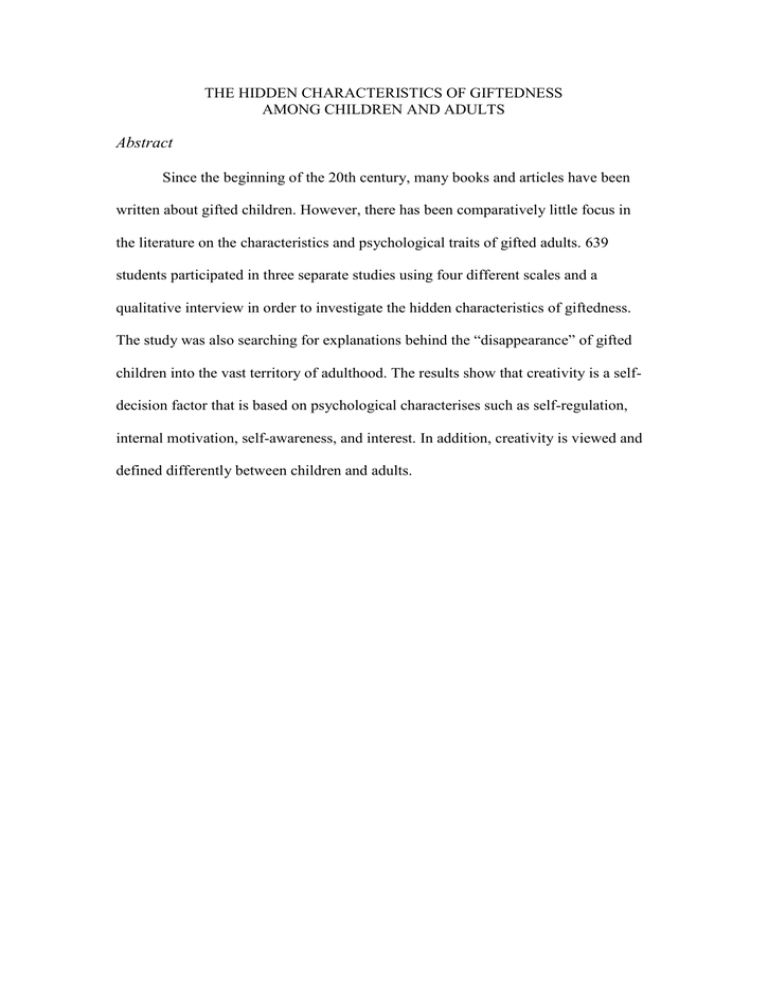 THE HIDDEN CHARACTERISTICS OF GIFTEDNESS
AMONG CHILDREN AND ADULTS
Abstract
Since the beginning of the 20th century, many books and articles have been
written about gifted children. However, there has been comparatively little focus in
the literature on the characteristics and psychological traits of gifted adults. 639
students participated in three separate studies using four different scales and a
qualitative interview in order to investigate the hidden characteristics of giftedness.
The study was also searching for explanations behind the "disappearance" of gifted
children into the vast territory of adulthood. The results show that creativity is a selfdecision factor that is based on psychological characterises such as self-regulation,
internal motivation, self-awareness, and interest. In addition, creativity is viewed and
defined differently between children and adults.