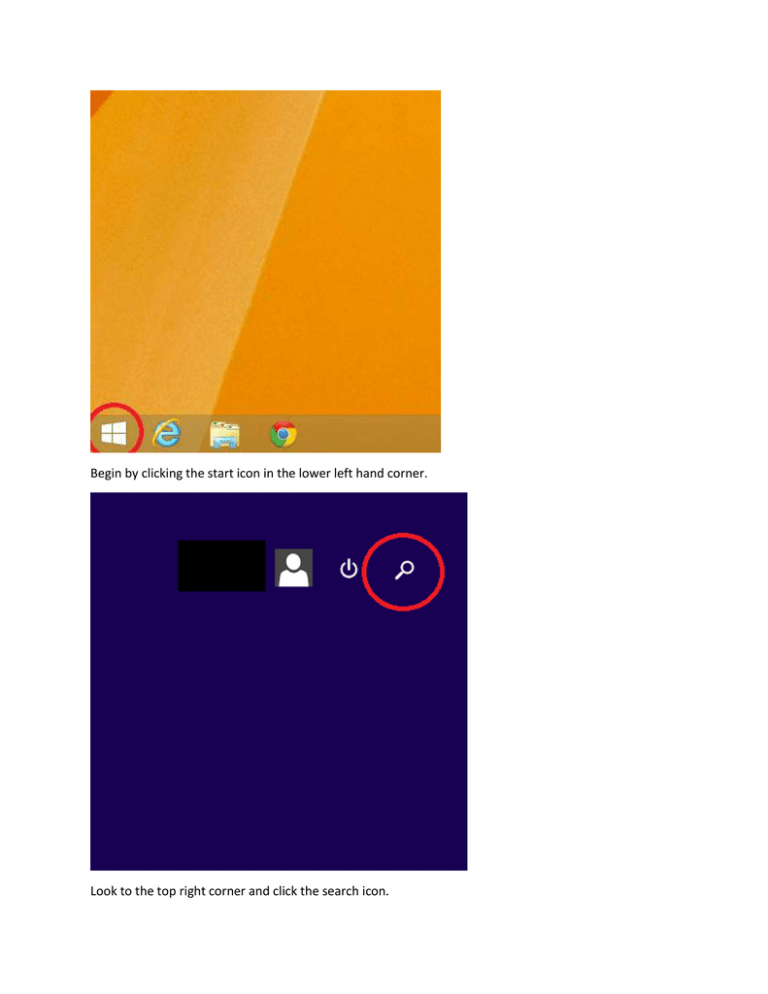 Begin by clicking the start icon in the lower left hand corner.
Look to the top right corner and click the search icon.
In the search box, type "\\goprint". Make sure you use the correct slash as shown above.
You should now see a window displaying all GoPrint printers on campus. Double click the one you
intend to print from.
Follow the prompts and enter credentials if necessary. If asked to trust a printer, hit install driver.
When you have finished these steps, you should be able to select your chosen GoPrint printer as you
would any normal printer.