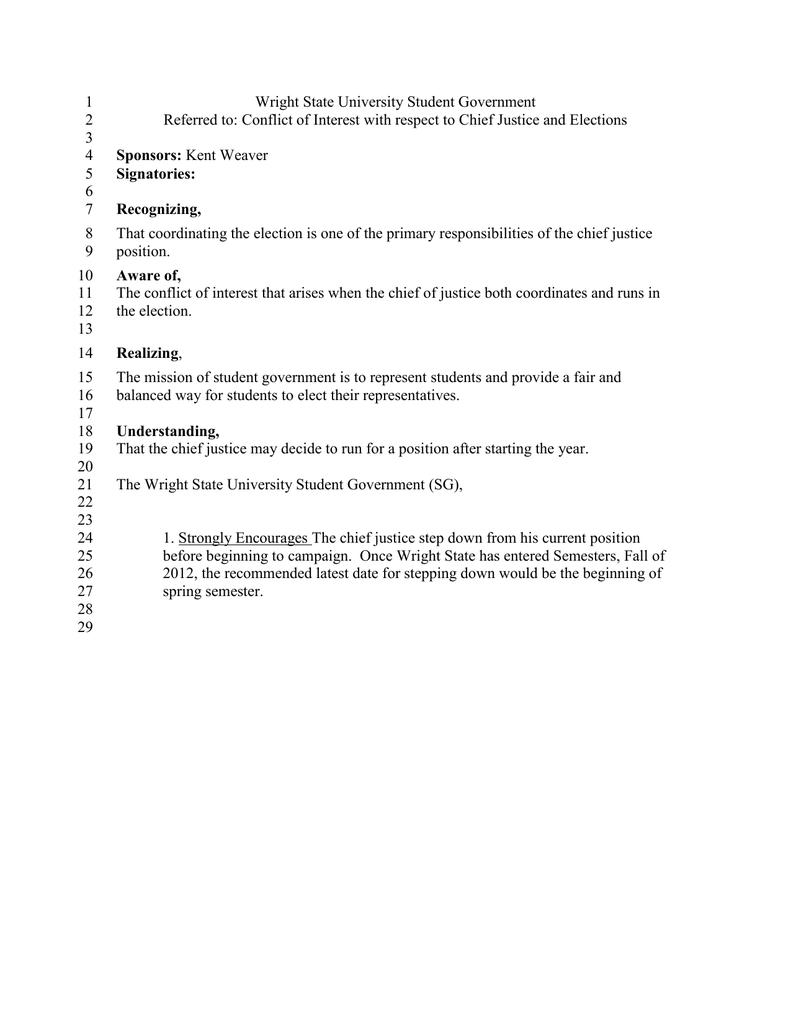 1
2
3
4
5
6
7
Wright State University Student Government
Referred to: Conflict of Interest with respect to Chief Justice and Elections
Sponsors: Kent Weaver
Signatories:
Recognizing,
8
9
That coordinating the election is one of the primary responsibilities of the chief justice
position.
10
11
12
13
Aware of,
The conflict of interest that arises when the chief of justice both coordinates and runs in
the election.
14
Realizing,
15
16
17
18
19
20
21
22
23
24
25
26
27
28
29
The mission of student government is to represent students and provide a fair and
balanced way for students to elect their representatives.
Understanding,
That the chief justice may decide to run for a position after starting the year.
The Wright State University Student Government (SG),
1. Strongly Encourages The chief justice step down from his current position
before beginning to campaign. Once Wright State has entered Semesters, Fall of
2012, the recommended latest date for stepping down would be the beginning of
spring semester.