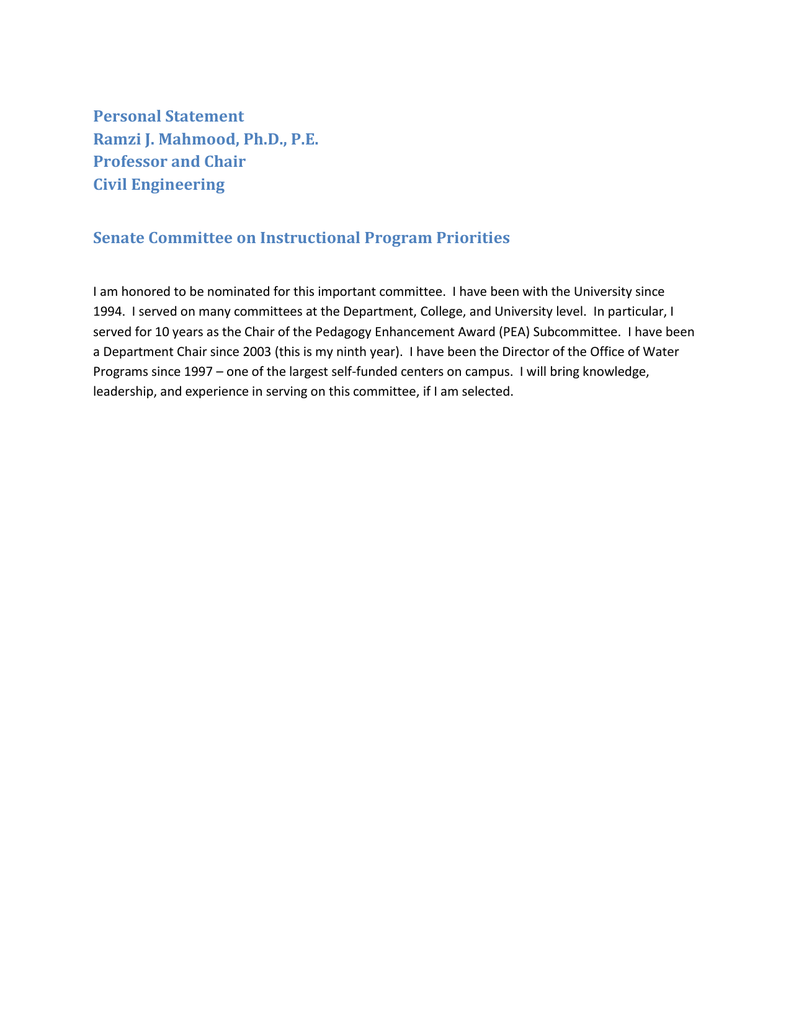 Personal Statement
Ramzi J. Mahmood, Ph.D., P.E.
Professor and Chair
Civil Engineering
Senate Committee on Instructional Program Priorities
I am honored to be nominated for this important committee. I have been with the University since
1994. I served on many committees at the Department, College, and University level. In particular, I
served for 10 years as the Chair of the Pedagogy Enhancement Award (PEA) Subcommittee. I have been
a Department Chair since 2003 (this is my ninth year). I have been the Director of the Office of Water
Programs since 1997 – one of the largest self-funded centers on campus. I will bring knowledge,
leadership, and experience in serving on this committee, if I am selected.