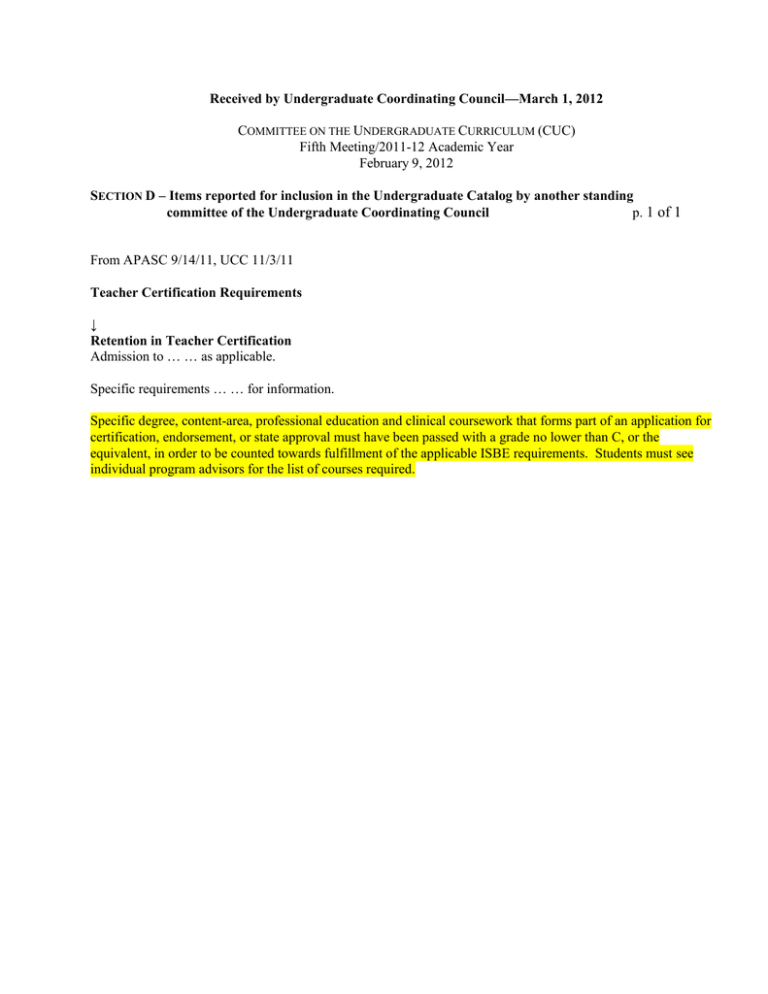 Received by Undergraduate Coordinating Council—March 1, 2012
COMMITTEE ON THE UNDERGRADUATE CURRICULUM (CUC)
Fifth Meeting/2011-12 Academic Year
February 9, 2012
SECTION D – Items reported for inclusion in the Undergraduate Catalog by another standing
committee of the Undergraduate Coordinating Council
p. 1 of 1
From APASC 9/14/11, UCC 11/3/11
Teacher Certification Requirements
↓
Retention in Teacher Certification
Admission to … … as applicable.
Specific requirements … … for information.
Specific degree, content-area, professional education and clinical coursework that forms part of an application for
certification, endorsement, or state approval must have been passed with a grade no lower than C, or the
equivalent, in order to be counted towards fulfillment of the applicable ISBE requirements. Students must see
individual program advisors for the list of courses required.