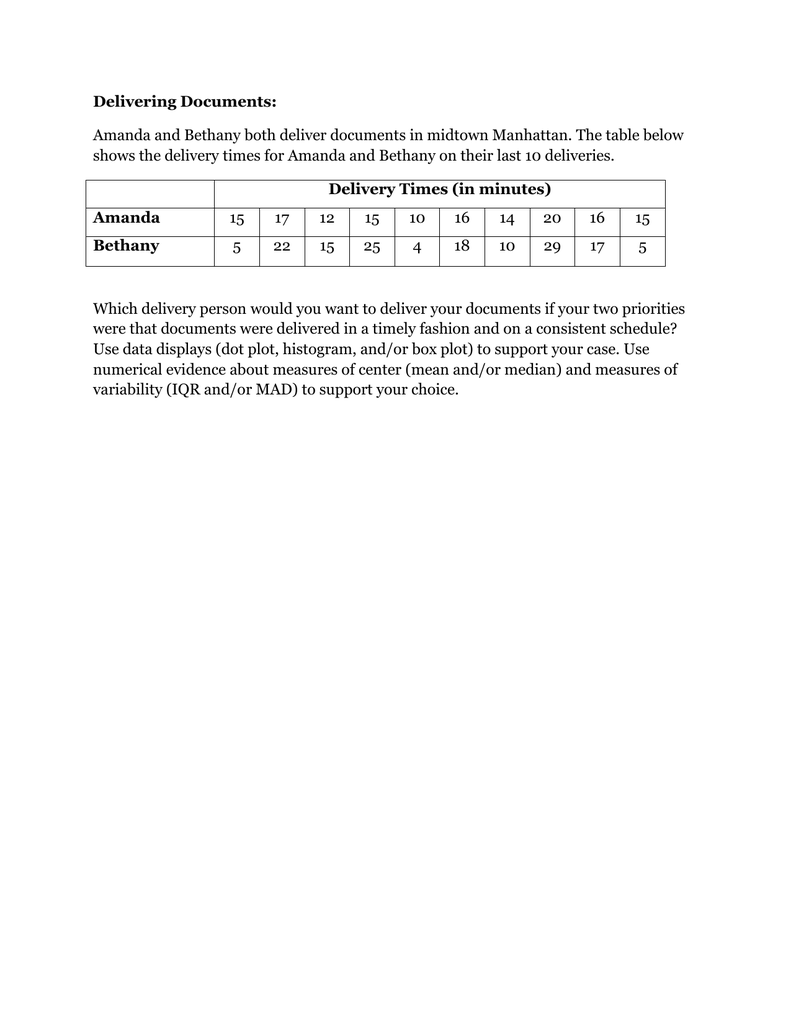 Delivering Documents:
Amanda and Bethany both deliver documents in midtown Manhattan. The table below
shows the delivery times for Amanda and Bethany on their last 10 deliveries.
Delivery Times (in minutes)
Amanda
15
17
12
15
10
16
14
20
16
15
Bethany
5
22
15
25
4
18
10
29
17
5
Which delivery person would you want to deliver your documents if your two priorities
were that documents were delivered in a timely fashion and on a consistent schedule?
Use data displays (dot plot, histogram, and/or box plot) to support your case. Use
numerical evidence about measures of center (mean and/or median) and measures of
variability (IQR and/or MAD) to support your choice.