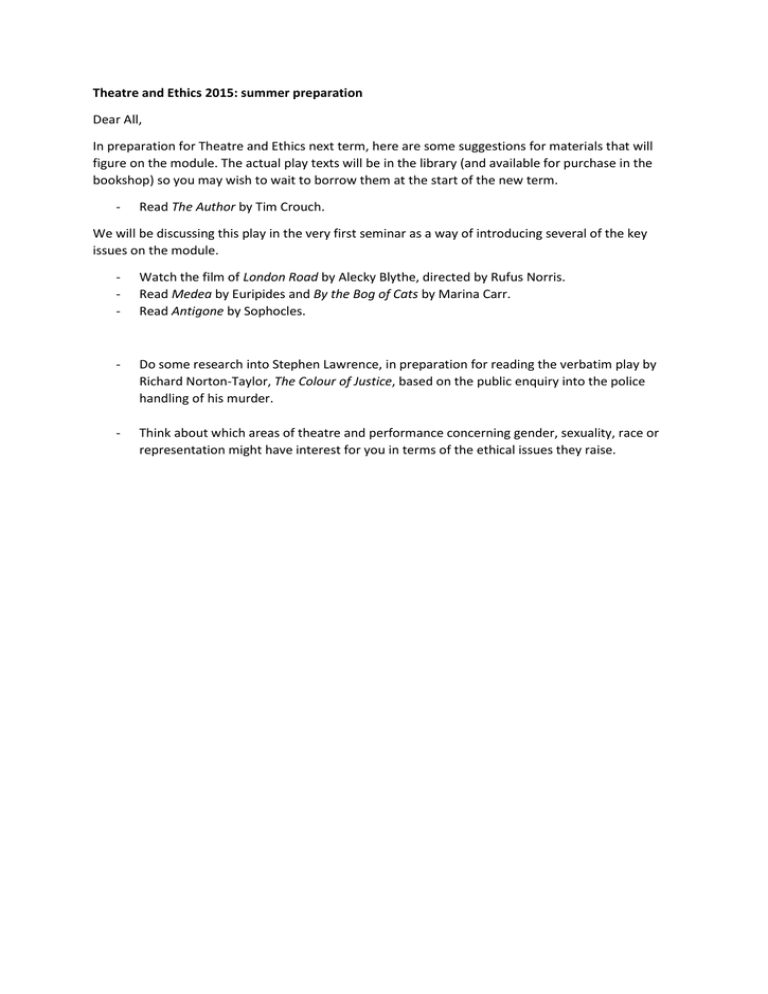 Theatre and Ethics 2015: summer preparation
Dear All,
In preparation for Theatre and Ethics next term, here are some suggestions for materials that will
figure on the module. The actual play texts will be in the library (and available for purchase in the
bookshop) so you may wish to wait to borrow them at the start of the new term.
-
Read The Author by Tim Crouch.
We will be discussing this play in the very first seminar as a way of introducing several of the key
issues on the module.
-
Watch the film of London Road by Alecky Blythe, directed by Rufus Norris.
Read Medea by Euripides and By the Bog of Cats by Marina Carr.
Read Antigone by Sophocles.
-
Do some research into Stephen Lawrence, in preparation for reading the verbatim play by
Richard Norton-Taylor, The Colour of Justice, based on the public enquiry into the police
handling of his murder.
-
Think about which areas of theatre and performance concerning gender, sexuality, race or
representation might have interest for you in terms of the ethical issues they raise.