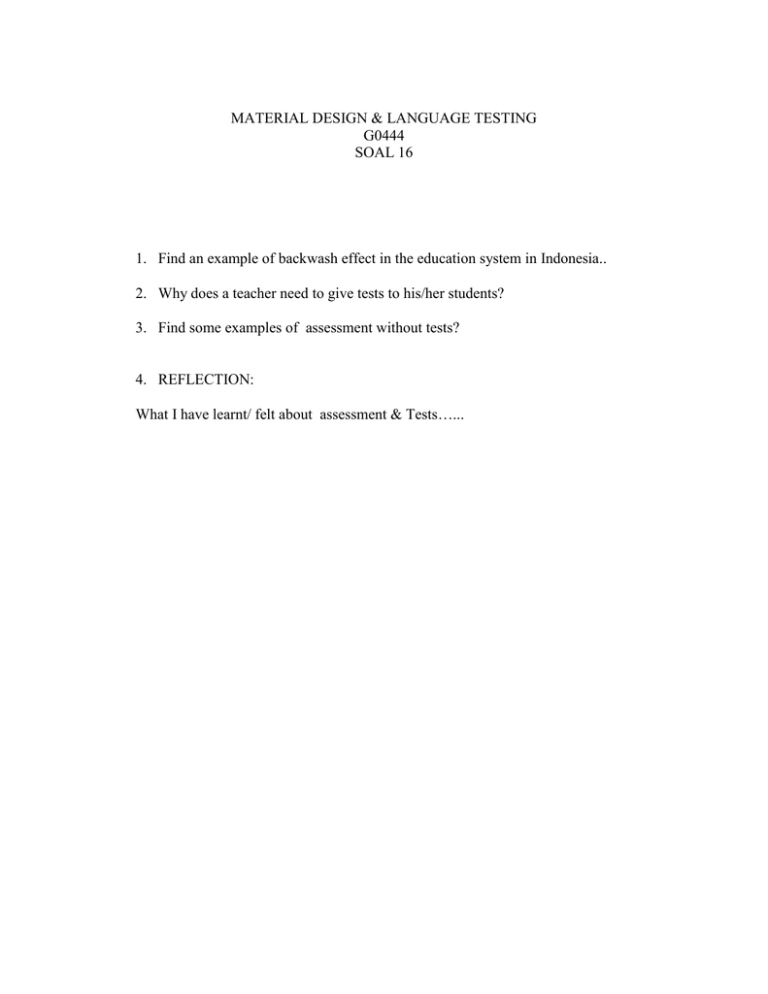 MATERIAL DESIGN & LANGUAGE TESTING
G0444
SOAL 16
1. Find an example of backwash effect in the education system in Indonesia..
2. Why does a teacher need to give tests to his/her students?
3. Find some examples of assessment without tests?
4. REFLECTION:
What I have learnt/ felt about assessment & Tests…...