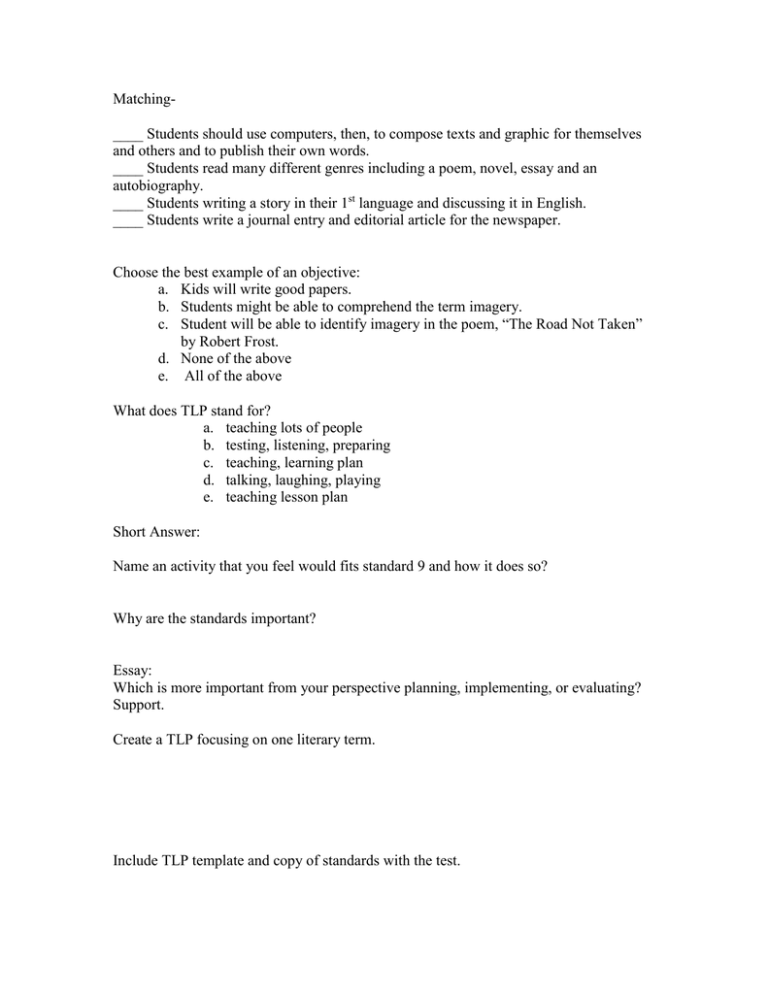 Matching____ Students should use computers, then, to compose texts and graphic for themselves
and others and to publish their own words.
____ Students read many different genres including a poem, novel, essay and an
autobiography.
____ Students writing a story in their 1st language and discussing it in English.
____ Students write a journal entry and editorial article for the newspaper.
Choose the best example of an objective:
a. Kids will write good papers.
b. Students might be able to comprehend the term imagery.
c. Student will be able to identify imagery in the poem, "The Road Not Taken"
by Robert Frost.
d. None of the above
e. All of the above
What does TLP stand for?
a. teaching lots of people
b. testing, listening, preparing
c. teaching, learning plan
d. talking, laughing, playing
e. teaching lesson plan
Short Answer:
Name an activity that you feel would fits standard 9 and how it does so?
Why are the standards important?
Essay:
Which is more important from your perspective planning, implementing, or evaluating?
Support.
Create a TLP focusing on one literary term.
Include TLP template and copy of standards with the test.