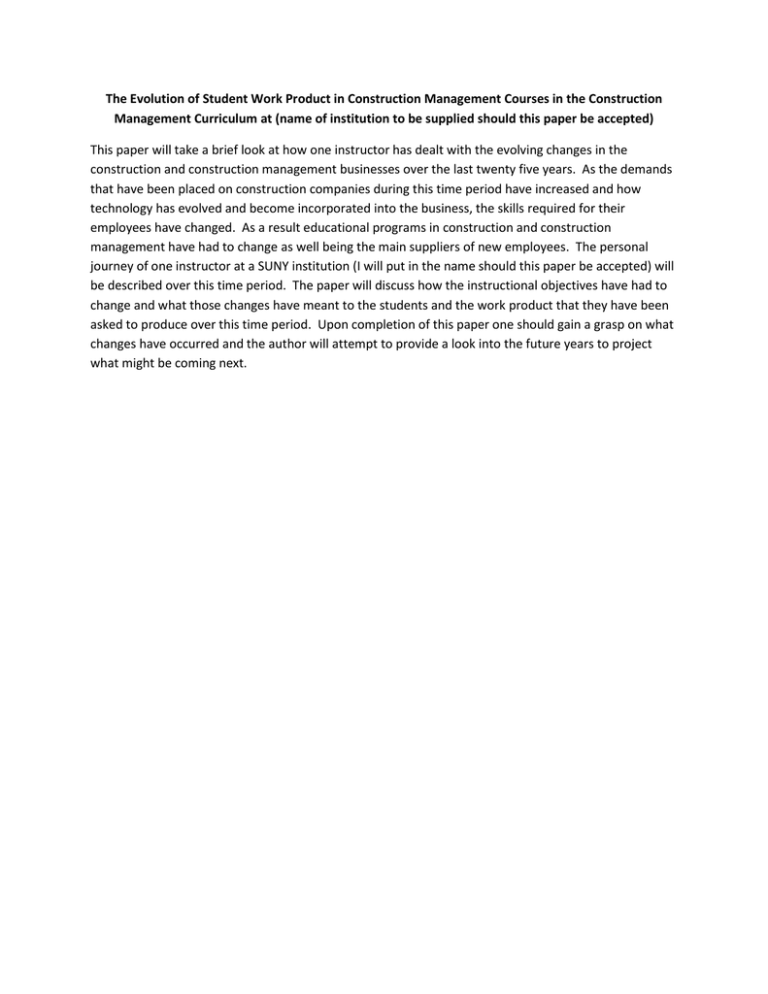 The Evolution of Student Work Product in Construction Management Courses in the Construction
Management Curriculum at (name of institution to be supplied should this paper be accepted)
This paper will take a brief look at how one instructor has dealt with the evolving changes in the
construction and construction management businesses over the last twenty five years. As the demands
that have been placed on construction companies during this time period have increased and how
technology has evolved and become incorporated into the business, the skills required for their
employees have changed. As a result educational programs in construction and construction
management have had to change as well being the main suppliers of new employees. The personal
journey of one instructor at a SUNY institution (I will put in the name should this paper be accepted) will
be described over this time period. The paper will discuss how the instructional objectives have had to
change and what those changes have meant to the students and the work product that they have been
asked to produce over this time period. Upon completion of this paper one should gain a grasp on what
changes have occurred and the author will attempt to provide a look into the future years to project
what might be coming next.