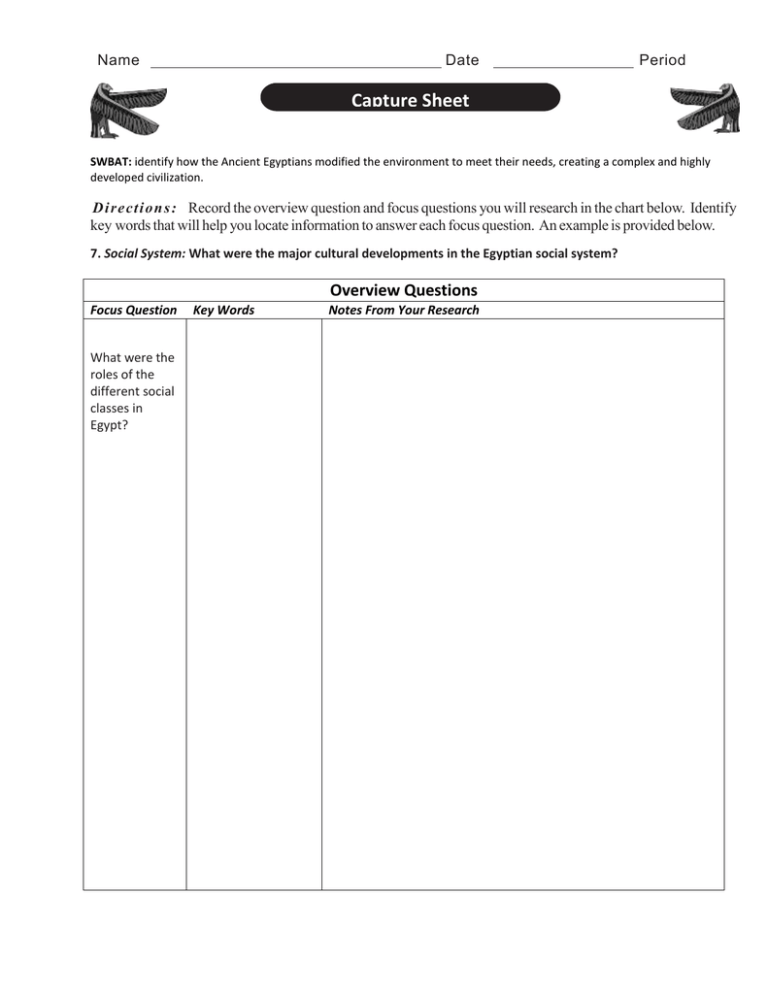 Name
Date
Period
Capture Sheet
SWBAT: identify how the Ancient Egyptians modified the environment to meet their needs, creating a complex and highly
developed civilization.
Di r ecti on s: Record the overview question and focus questions you will research in the chart below. Identify
key words that will help you locate information to answer each focus question. An example is provided below.
7. Social System: What were the major cultural developments in the Egyptian social system?
Overview Questions
Focus Question
What were the
roles of the
different social
classes in
Egypt?
Key Words
Notes From Your Research
Focus Question
Key Words
Notes from your Research
Key Words
Notes from your Research
What were the
differences in
Egyptian diet,
dress, property,
housing,
education, and
jobs?
Focus Question
What was
family life like
in Egypt?