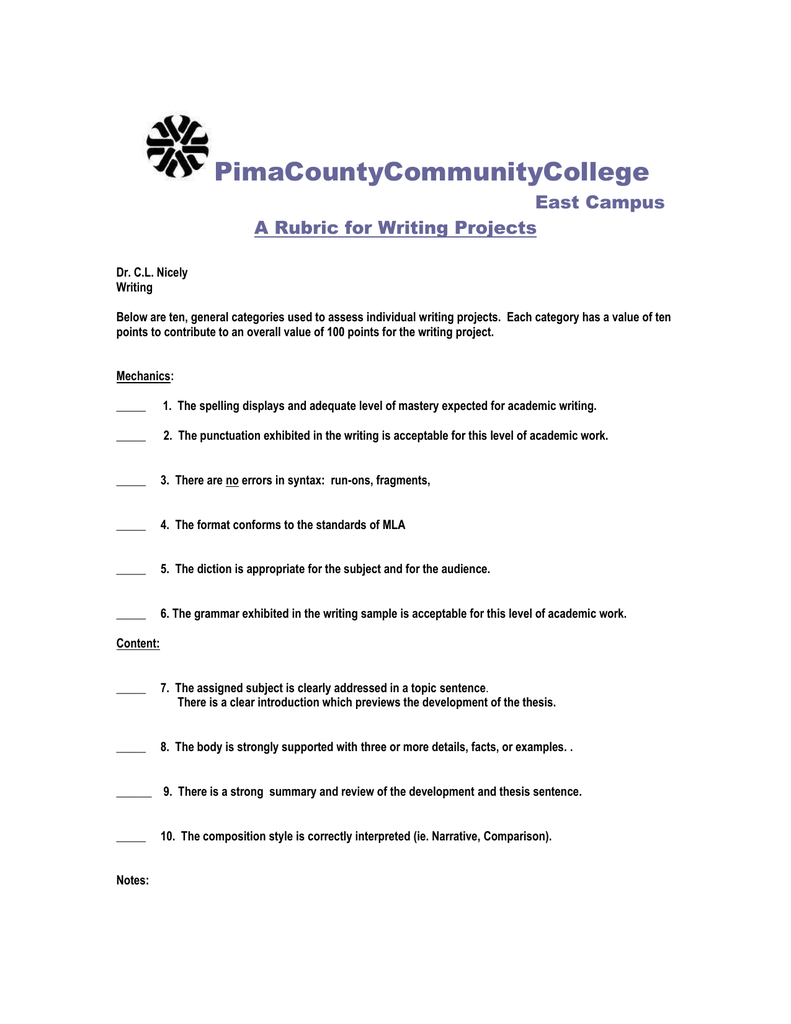 PimaCountyCommunityCollege
East Campus
A Rubric for Writing Projects
Dr. C.L. Nicely
Writing
Below are ten, general categories used to assess individual writing projects. Each category has a value of ten
points to contribute to an overall value of 100 points for the writing project.
Mechanics:
_____
1. The spelling displays and adequate level of mastery expected for academic writing.
_____
2. The punctuation exhibited in the writing is acceptable for this level of academic work.
_____
3. There are no errors in syntax: run-ons, fragments,
_____
4. The format conforms to the standards of MLA
_____
5. The diction is appropriate for the subject and for the audience.
_____
6. The grammar exhibited in the writing sample is acceptable for this level of academic work.
Content:
_____
7. The assigned subject is clearly addressed in a topic sentence.
There is a clear introduction which previews the development of the thesis.
_____
8. The body is strongly supported with three or more details, facts, or examples. .
______ 9. There is a strong summary and review of the development and thesis sentence.
_____
Notes:
10. The composition style is correctly interpreted (ie. Narrative, Comparison).