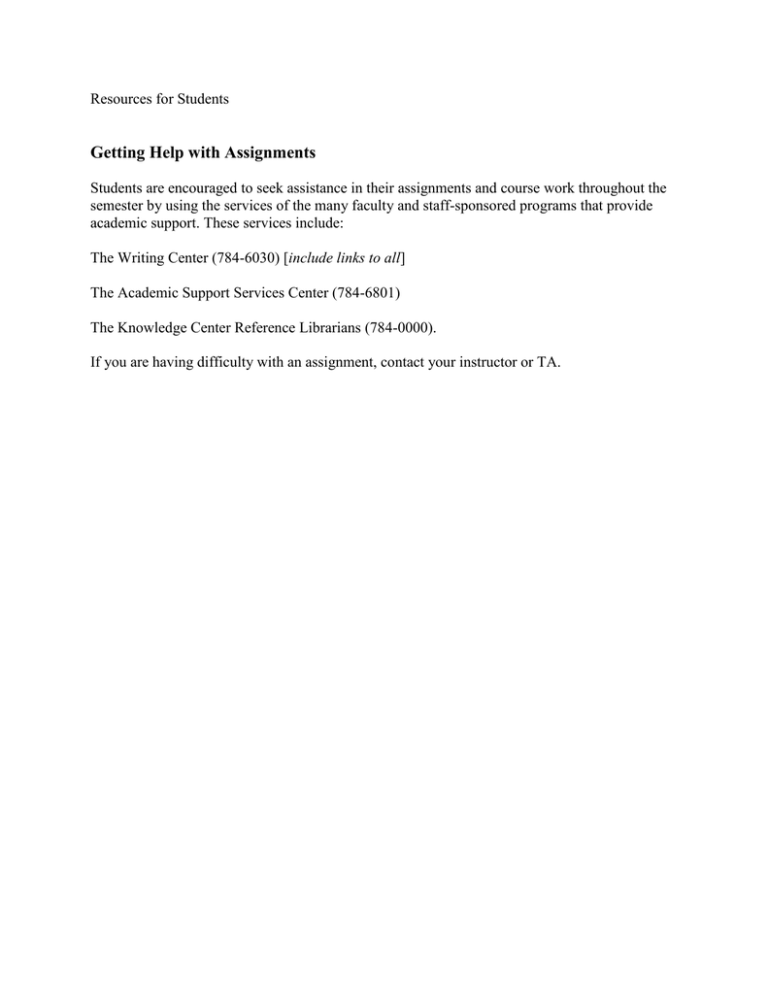 Resources for Students
Getting Help with Assignments
Students are encouraged to seek assistance in their assignments and course work throughout the
semester by using the services of the many faculty and staff-sponsored programs that provide
academic support. These services include:
The Writing Center (784-6030) [include links to all]
The Academic Support Services Center (784-6801)
The Knowledge Center Reference Librarians (784-0000).
If you are having difficulty with an assignment, contact your instructor or TA.