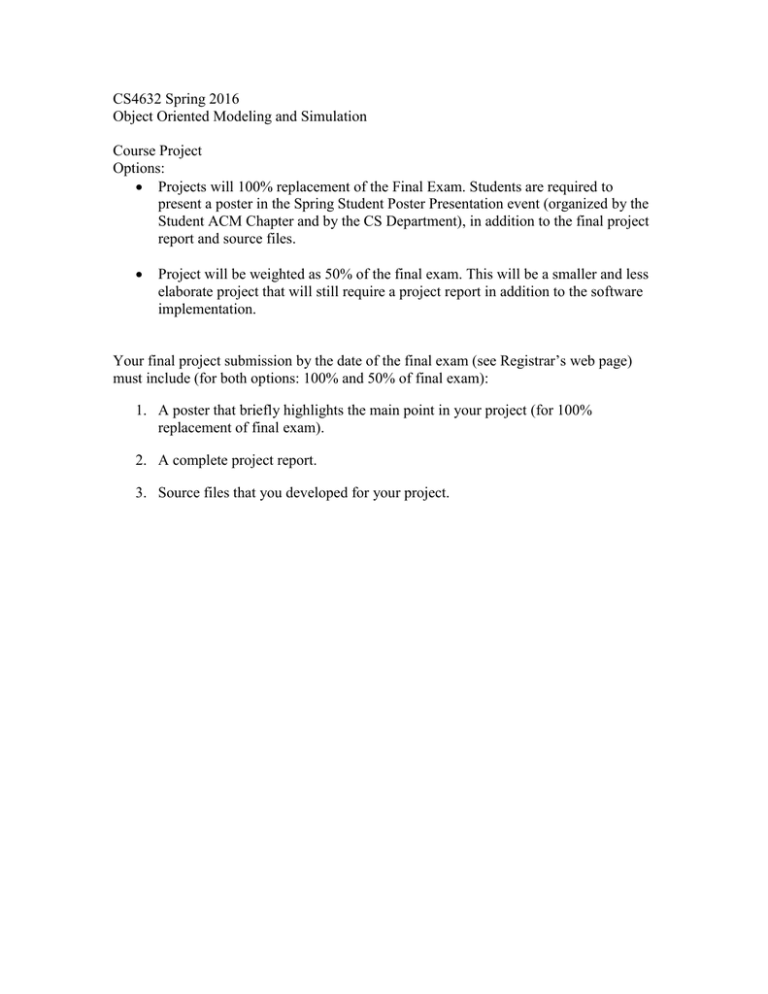 CS4632 Spring 2016
Object Oriented Modeling and Simulation
Course Project
Options:
 Projects will 100% replacement of the Final Exam. Students are required to
present a poster in the Spring Student Poster Presentation event (organized by the
Student ACM Chapter and by the CS Department), in addition to the final project
report and source files.

Project will be weighted as 50% of the final exam. This will be a smaller and less
elaborate project that will still require a project report in addition to the software
implementation.
Your final project submission by the date of the final exam (see Registrar's web page)
must include (for both options: 100% and 50% of final exam):
1. A poster that briefly highlights the main point in your project (for 100%
replacement of final exam).
2. A complete project report.
3. Source files that you developed for your project.