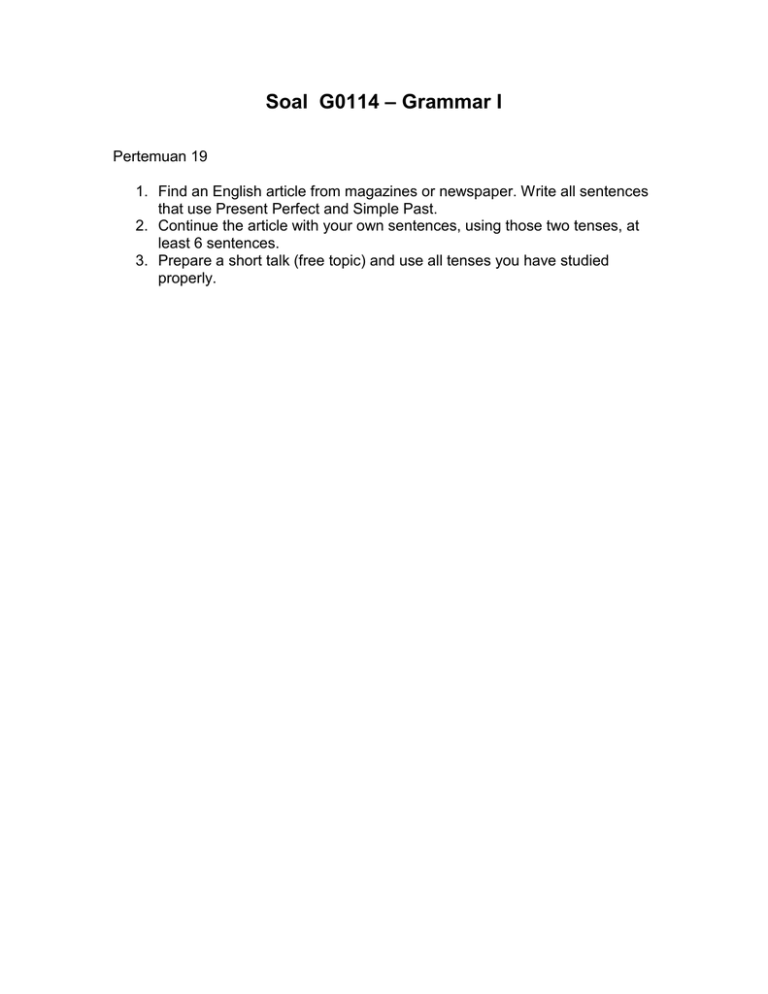 Soal G0114 – Grammar I
Pertemuan 19
1. Find an English article from magazines or newspaper. Write all sentences
that use Present Perfect and Simple Past.
2. Continue the article with your own sentences, using those two tenses, at
least 6 sentences.
3. Prepare a short talk (free topic) and use all tenses you have studied
properly.