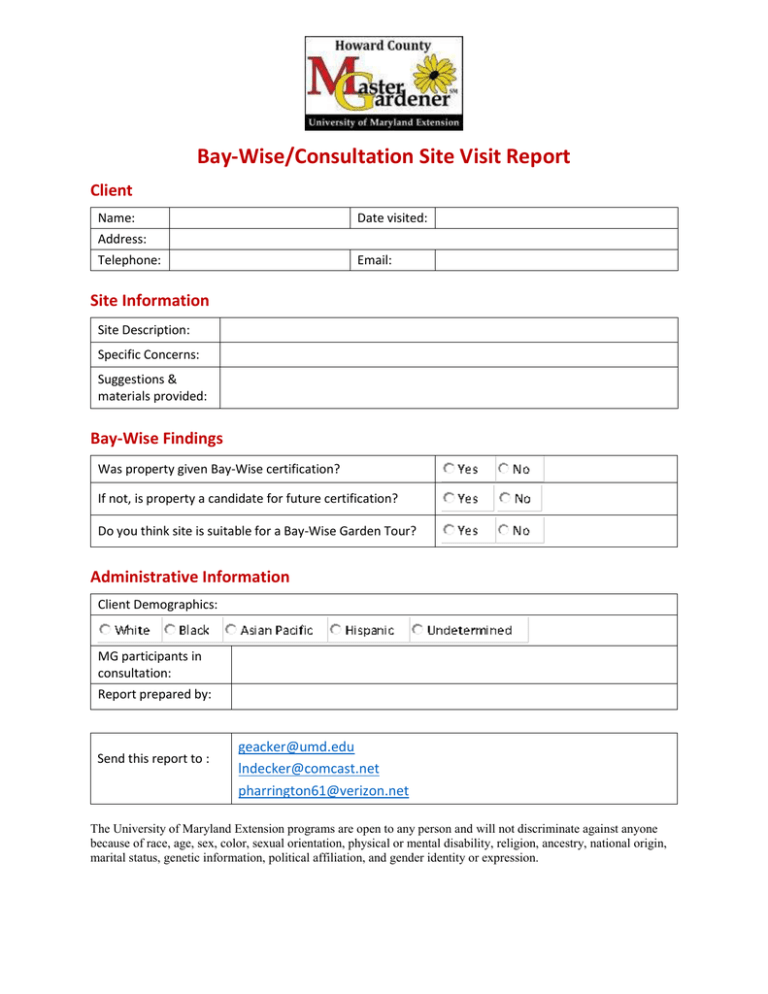 Bay-Wise/Consultation Site Visit Report
Client
Name:
Date visited:
Address:
Telephone:
Email:
Site Information
Site Description:
Specific Concerns:
Suggestions &
materials provided:
Bay-Wise Findings
Was property given Bay-Wise certification?
If not, is property a candidate for future certification?
Do you think site is suitable for a Bay-Wise Garden Tour?
Administrative Information
Client Demographics:
MG participants in
consultation:
Report prepared by:
Send this report to :
geacker@umd.edu
lndecker@comcast.net
pharrington61@verizon.net
The University of Maryland Extension programs are open to any person and will not discriminate against anyone
because of race, age, sex, color, sexual orientation, physical or mental disability, religion, ancestry, national origin,
marital status, genetic information, political affiliation, and gender identity or expression.