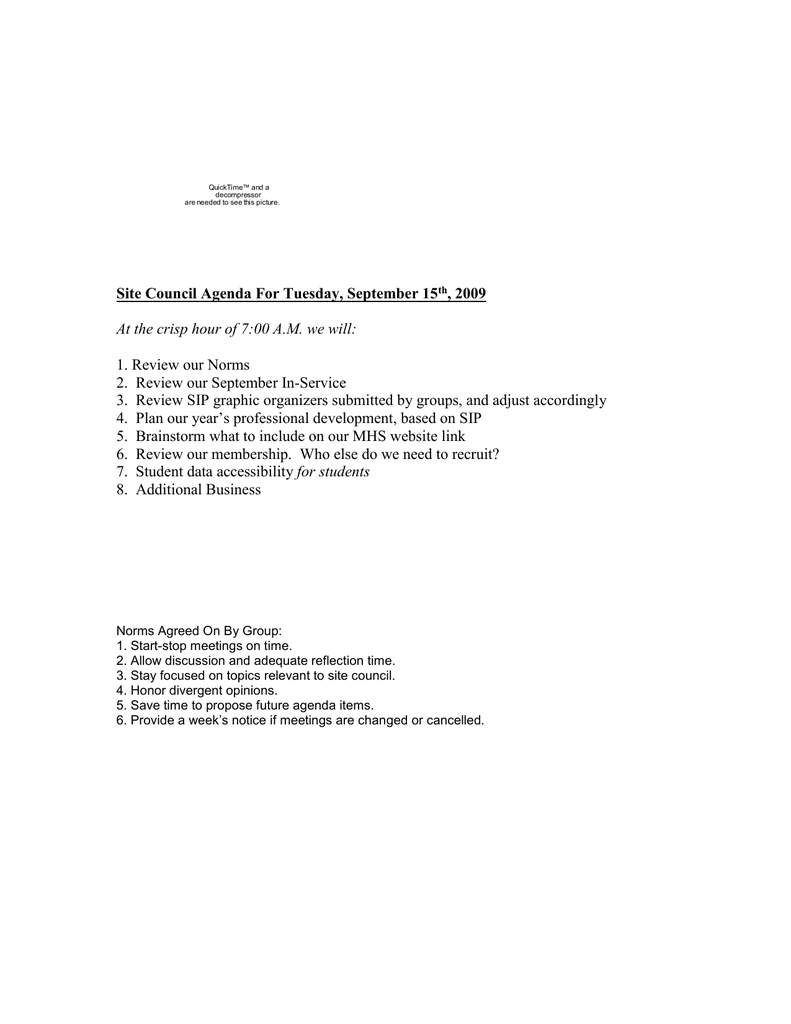 QuickTime™ and a
decompressor
are needed to see this picture.
Site Council Agenda For Tuesday, September 15th, 2009
At the crisp hour of 7:00 A.M. we will:
1. Review our Norms
2. Review our September In-Service
3. Review SIP graphic organizers submitted by groups, and adjust accordingly
4. Plan our year's professional development, based on SIP
5. Brainstorm what to include on our MHS website link
6. Review our membership. Who else do we need to recruit?
7. Student data accessibility for students
8. Additional Business
Norms Agreed On By Group:
1. Start-stop meetings on time.
2. Allow discussion and adequate reflection time.
3. Stay focused on topics relevant to site council.
4. Honor divergent opinions.
5. Save time to propose future agenda items.
6. Provide a week's notice if meetings are changed or cancelled.