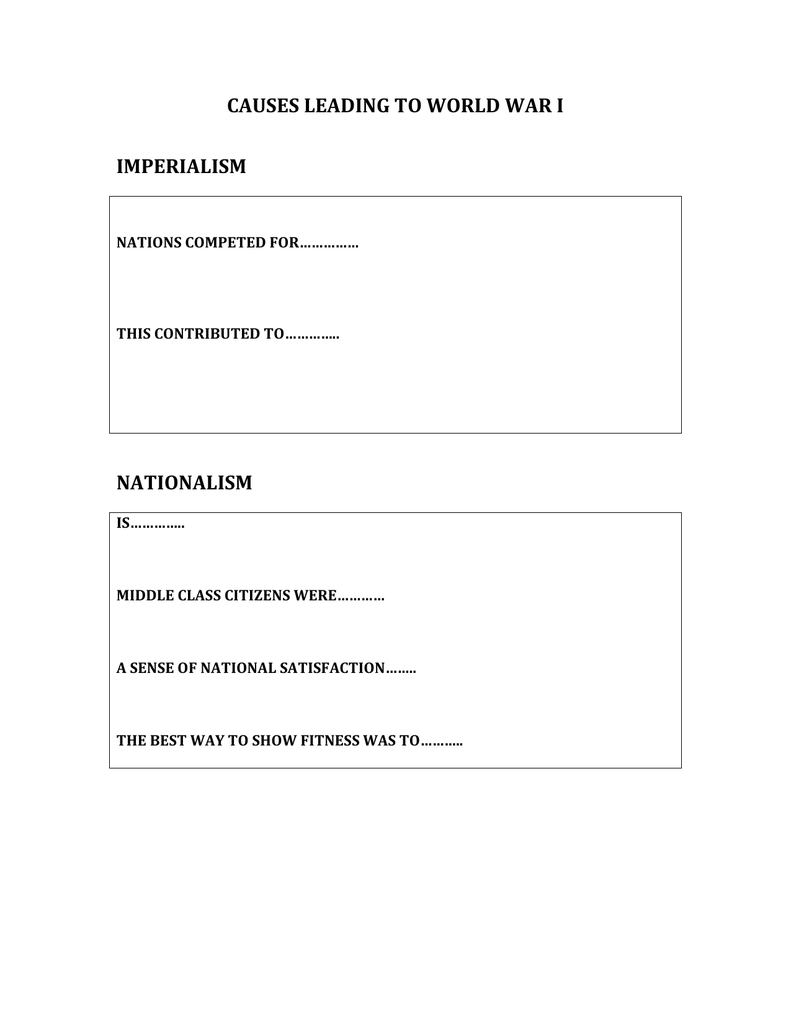 CAUSES LEADING TO WORLD WAR I
IMPERIALISM
NATIONS COMPETED FOR……………
THIS CONTRIBUTED TO…………..
NATIONALISM
IS…………..
MIDDLE CLASS CITIZENS WERE…………
A SENSE OF NATIONAL SATISFACTION……..
THE BEST WAY TO SHOW FITNESS WAS TO………..
MILITARISM
EUROPEAN NATIONS BELIEVED A POWERFUL MILITARY……………
CHARACTERISTICS OF WAR IN THE 19TH CENTURY WERE THAT THEY
WERE………..
TWO THINGS THAT WILL CHANGE THE NATURE OF WAR IN THE 20TH
CENTURY ARE……………
A.
B.
ALLIANCES
MEMBERS OF THE TRIPLE ENTENTE WERE……………
MEMBERS OF THE TRIPLE ALLIANCE WERE………..
THE ALLIANCES WERE INTENDED TO………………………
BUT THEY ACTUALLY……………….