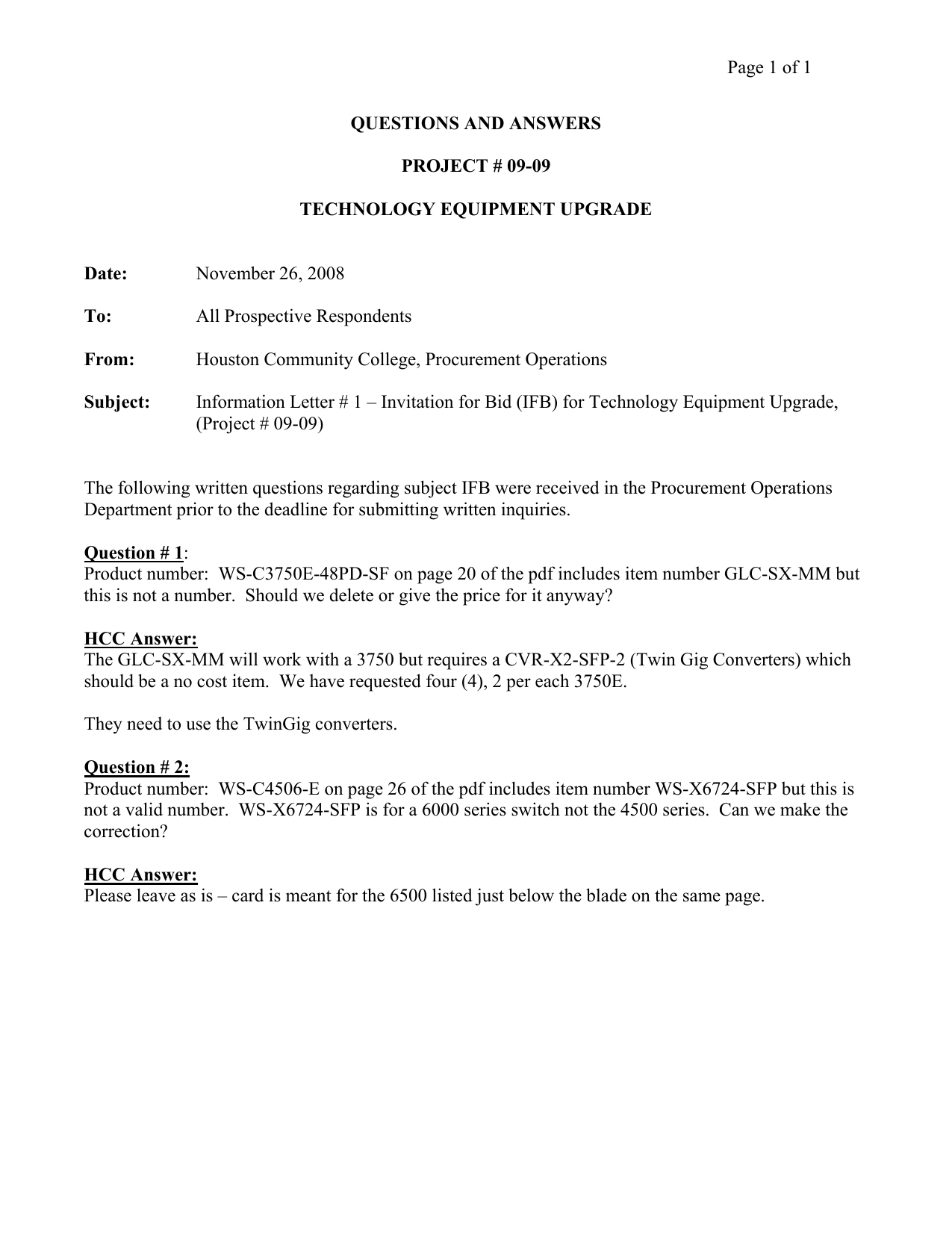 Page 1 of 1
QUESTIONS AND ANSWERS
PROJECT # 09-09
TECHNOLOGY EQUIPMENT UPGRADE
Date:
November 26, 2008
To:
All Prospective Respondents
From:
Houston Community College, Procurement Operations
Subject:
Information Letter # 1 – Invitation for Bid (IFB) for Technology Equipment Upgrade,
(Project # 09-09)
The following written questions regarding subject IFB were received in the Procurement Operations
Department prior to the deadline for submitting written inquiries.
Question # 1:
Product number: WS-C3750E-48PD-SF on page 20 of the pdf includes item number GLC-SX-MM but
this is not a number. Should we delete or give the price for it anyway?
HCC Answer:
The GLC-SX-MM will work with a 3750 but requires a CVR-X2-SFP-2 (Twin Gig Converters) which
should be a no cost item. We have requested four (4), 2 per each 3750E.
They need to use the TwinGig converters.
Question # 2:
Product number: WS-C4506-E on page 26 of the pdf includes item number WS-X6724-SFP but this is
not a valid number. WS-X6724-SFP is for a 6000 series switch not the 4500 series. Can we make the
correction?
HCC Answer:
Please leave as is – card is meant for the 6500 listed just below the blade on the same page.