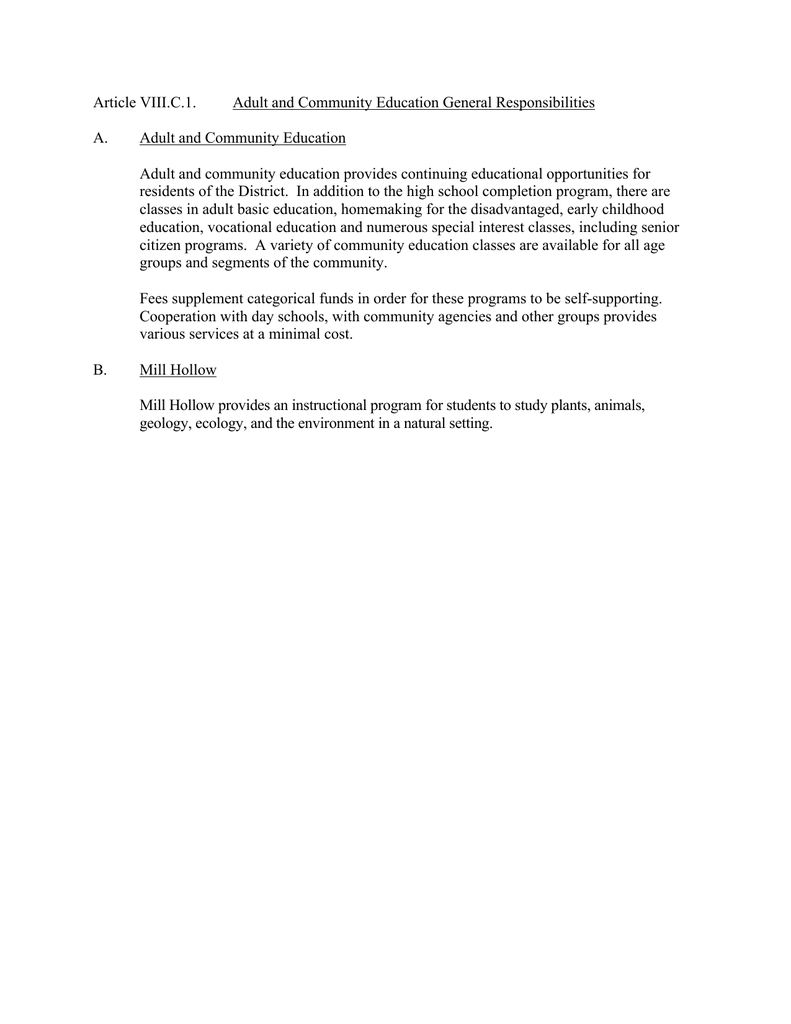 Article VIII.C.1.
A.
Adult and Community Education General Responsibilities
Adult and Community Education
Adult and community education provides continuing educational opportunities for
residents of the District. In addition to the high school completion program, there are
classes in adult basic education, homemaking for the disadvantaged, early childhood
education, vocational education and numerous special interest classes, including senior
citizen programs. A variety of community education classes are available for all age
groups and segments of the community.
Fees supplement categorical funds in order for these programs to be self-supporting.
Cooperation with day schools, with community agencies and other groups provides
various services at a minimal cost.
B.
Mill Hollow
Mill Hollow provides an instructional program for students to study plants, animals,
geology, ecology, and the environment in a natural setting.