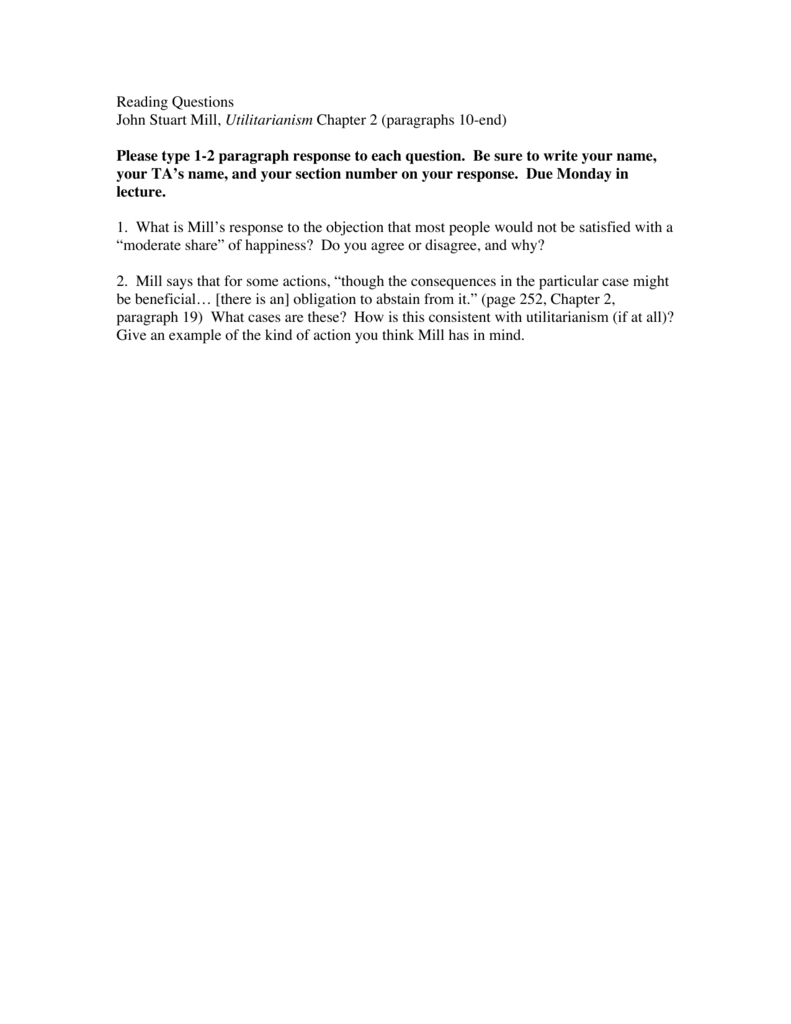 Reading Questions
John Stuart Mill, Utilitarianism Chapter 2 (paragraphs 10-end)
Please type 1-2 paragraph response to each question. Be sure to write your name,
your TA's name, and your section number on your response. Due Monday in
lecture.
1. What is Mill's response to the objection that most people would not be satisfied with a
"moderate share" of happiness? Do you agree or disagree, and why?
2. Mill says that for some actions, "though the consequences in the particular case might
be beneficial… [there is an] obligation to abstain from it." (page 252, Chapter 2,
paragraph 19) What cases are these? How is this consistent with utilitarianism (if at all)?
Give an example of the kind of action you think Mill has in mind.