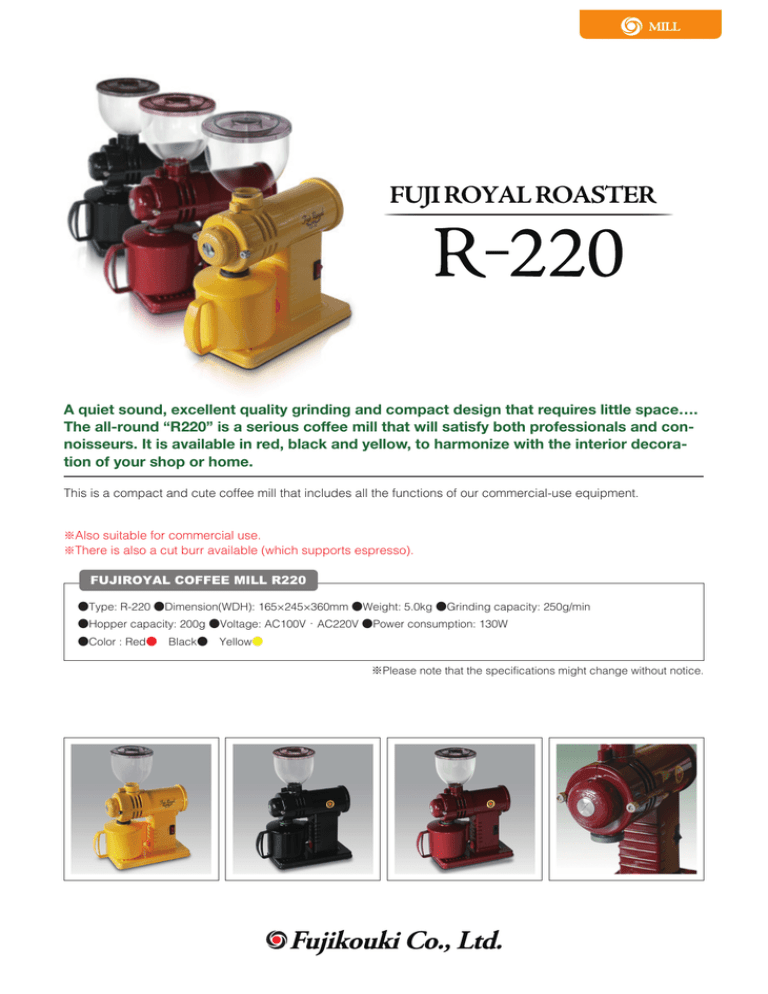 A quiet sound, excellent quality grinding and compact design that requires little space….
The all-round "R220" is a serious coffee mill that will satisfy both professionals and connoisseurs. It is available in red, black and yellow, to harmonize with the interior decoration of your shop or home.
This is a compact and cute coffee mill that includes all the functions of our commercial-use equipment.
※Also suitable for commercial use.
※There is also a cut burr available (which supports espresso).
FUJIROYAL COFFEE MILL R220
●Type: R-220 ●Dimension(WDH): 165×245×360mm ●Weight: 5.0kg ●Grinding capacity: 250g/min
●Hopper capacity: 200g ●Voltage: AC100V・AC220V ●Power consumption: 130W
●Color : Red● Black● Yellow●
※Please note that the specifications might change without notice.