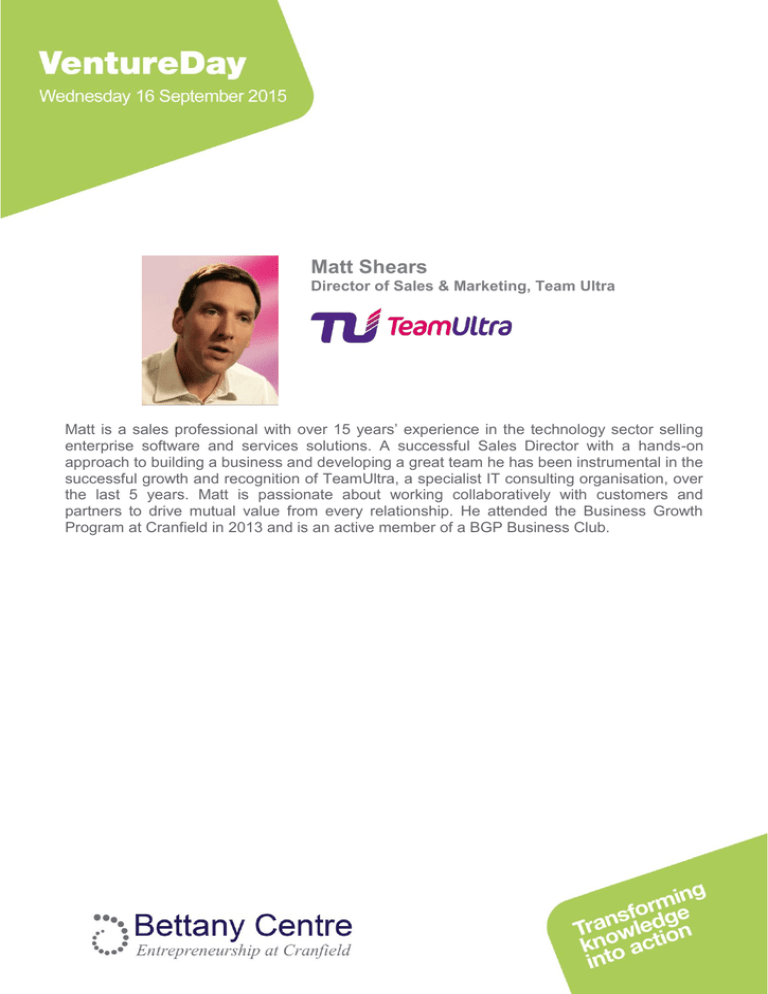 Matt Shears
Director of Sales & Marketing, Team Ultra
Matt is a sales professional with over 15 years' experience in the technology sector selling
enterprise software and services solutions. A successful Sales Director with a hands-on
approach to building a business and developing a great team he has been instrumental in the
successful growth and recognition of TeamUltra, a specialist IT consulting organisation, over
the last 5 years. Matt is passionate about working collaboratively with customers and
partners to drive mutual value from every relationship. He attended the Business Growth
Program at Cranfield in 2013 and is an active member of a BGP Business Club.