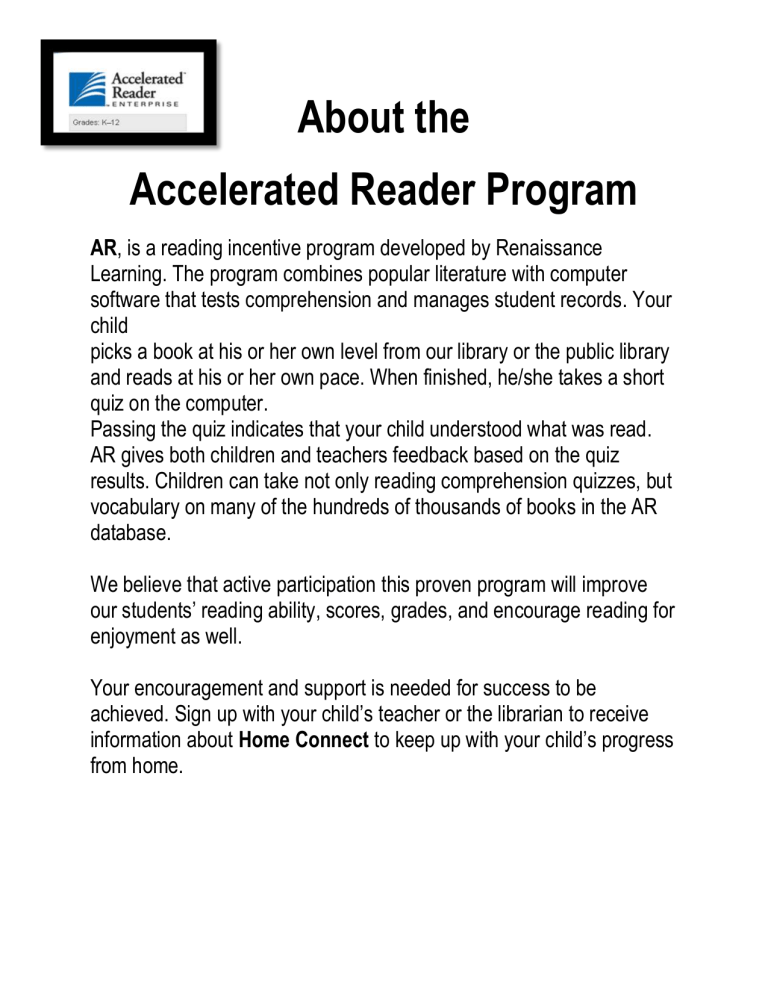 About the
Accelerated Reader Program
AR, is a reading incentive program developed by Renaissance
Learning. The program combines popular literature with computer software that tests comprehension and manages student records. Your child picks a book at his or her own level from our library or the public library and reads at his or her own pace. When finished, he/she takes a short quiz on the computer.
Passing the quiz indicates that your child understood what was read.
AR gives both children and teachers feedback based on the quiz results. Children can take not only reading comprehension quizzes, but vocabulary on many of the hundreds of thousands of books in the AR database.
We believe that active participation this proven program will improve our students' reading ability, scores, grades, and encourage reading for enjoyment as well.
Your encouragement and support is needed for success to be achieved. Sign up with your child's teacher or the librarian to receive information about Home Connect to keep up with your child's progress from home.