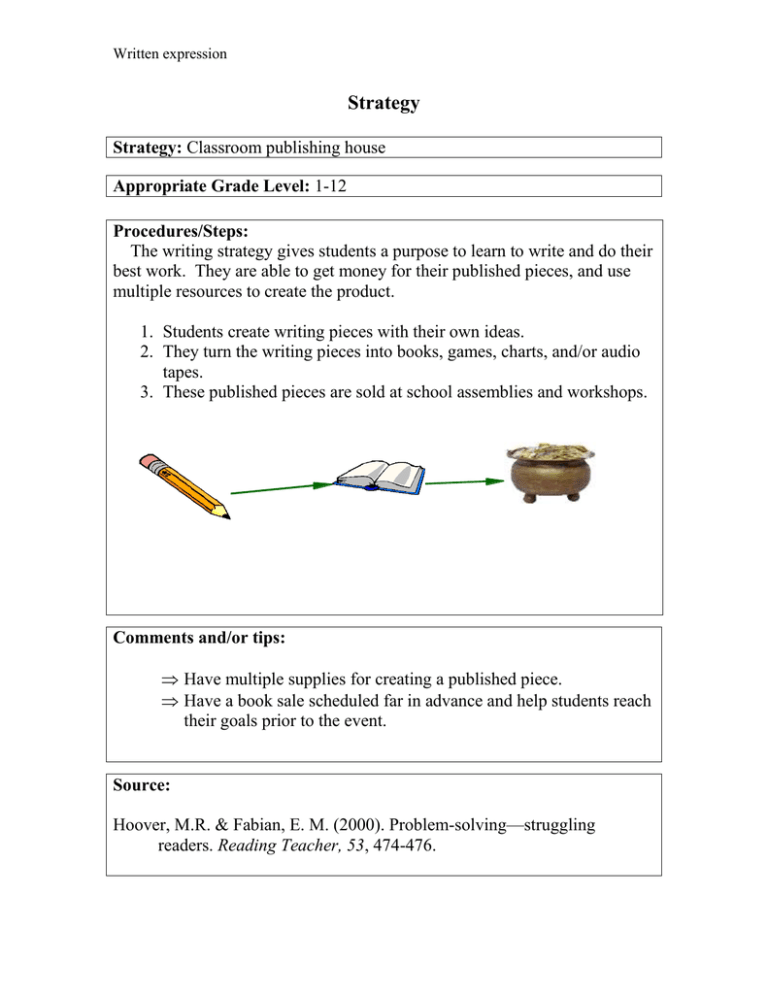 Written expression
Strategy
Strategy: Classroom publishing house
Appropriate Grade Level: 1-12
Procedures/Steps:
The writing strategy gives students a purpose to learn to write and do their
best work. They are able to get money for their published pieces, and use
multiple resources to create the product.
1. Students create writing pieces with their own ideas.
2. They turn the writing pieces into books, games, charts, and/or audio
tapes.
3. These published pieces are sold at school assemblies and workshops.
Comments and/or tips:
 Have multiple supplies for creating a published piece.
 Have a book sale scheduled far in advance and help students reach
their goals prior to the event.
Source:
Hoover, M.R. & Fabian, E. M. (2000). Problem-solving—struggling
readers. Reading Teacher, 53, 474-476.