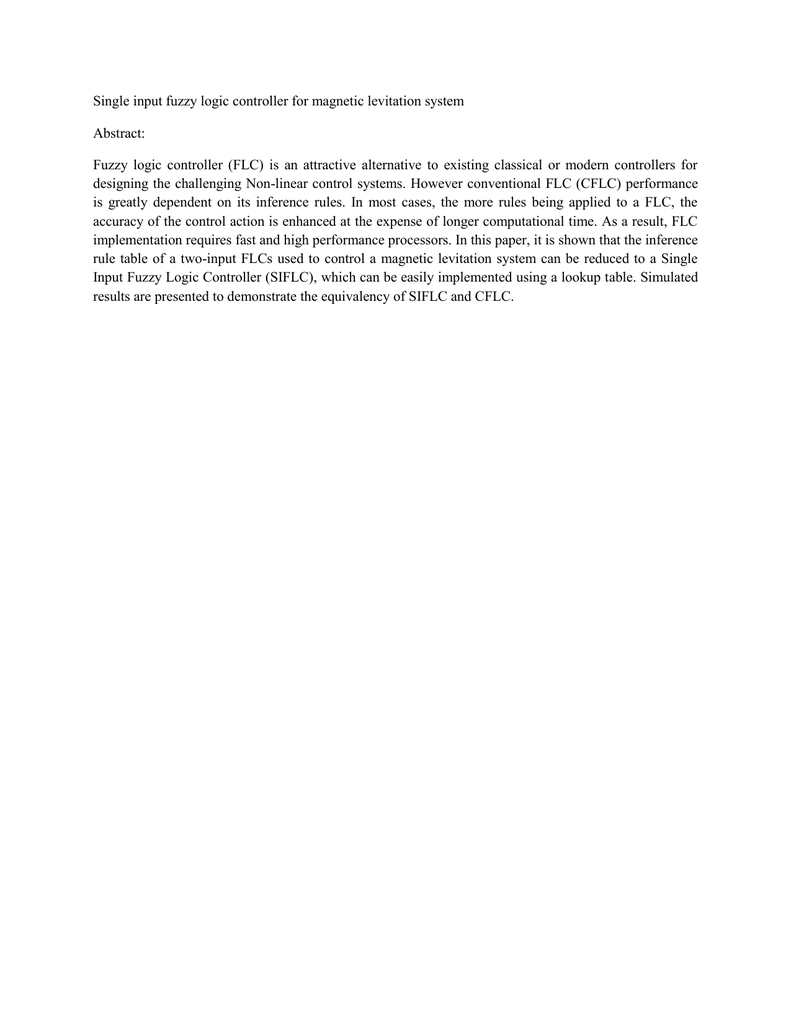 Single input fuzzy logic controller for magnetic levitation system
Abstract:
Fuzzy logic controller (FLC) is an attractive alternative to existing classical or modern controllers for
designing the challenging Non-linear control systems. However conventional FLC (CFLC) performance
is greatly dependent on its inference rules. In most cases, the more rules being applied to a FLC, the
accuracy of the control action is enhanced at the expense of longer computational time. As a result, FLC
implementation requires fast and high performance processors. In this paper, it is shown that the inference
rule table of a two-input FLCs used to control a magnetic levitation system can be reduced to a Single
Input Fuzzy Logic Controller (SIFLC), which can be easily implemented using a lookup table. Simulated
results are presented to demonstrate the equivalency of SIFLC and CFLC.