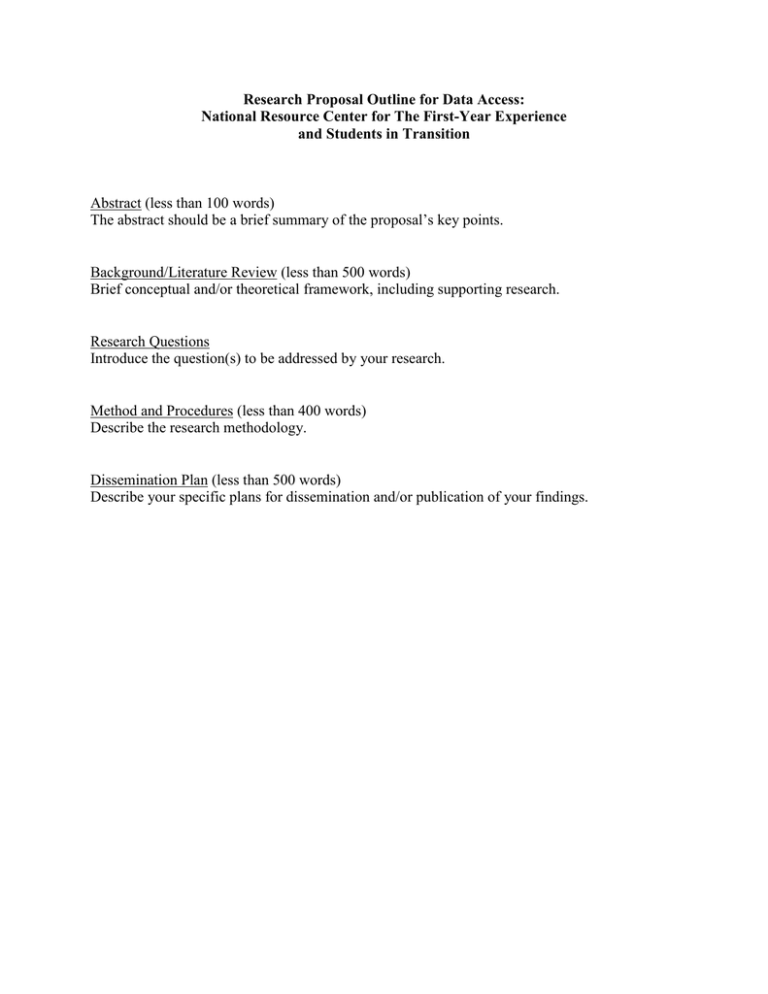 Research Proposal Outline for Data Access:
National Resource Center for The First-Year Experience
and Students in Transition
Abstract (less than 100 words)
The abstract should be a brief summary of the proposal's key points.
Background/Literature Review (less than 500 words)
Brief conceptual and/or theoretical framework, including supporting research.
Research Questions
Introduce the question(s) to be addressed by your research.
Method and Procedures (less than 400 words)
Describe the research methodology.
Dissemination Plan (less than 500 words)
Describe your specific plans for dissemination and/or publication of your findings.