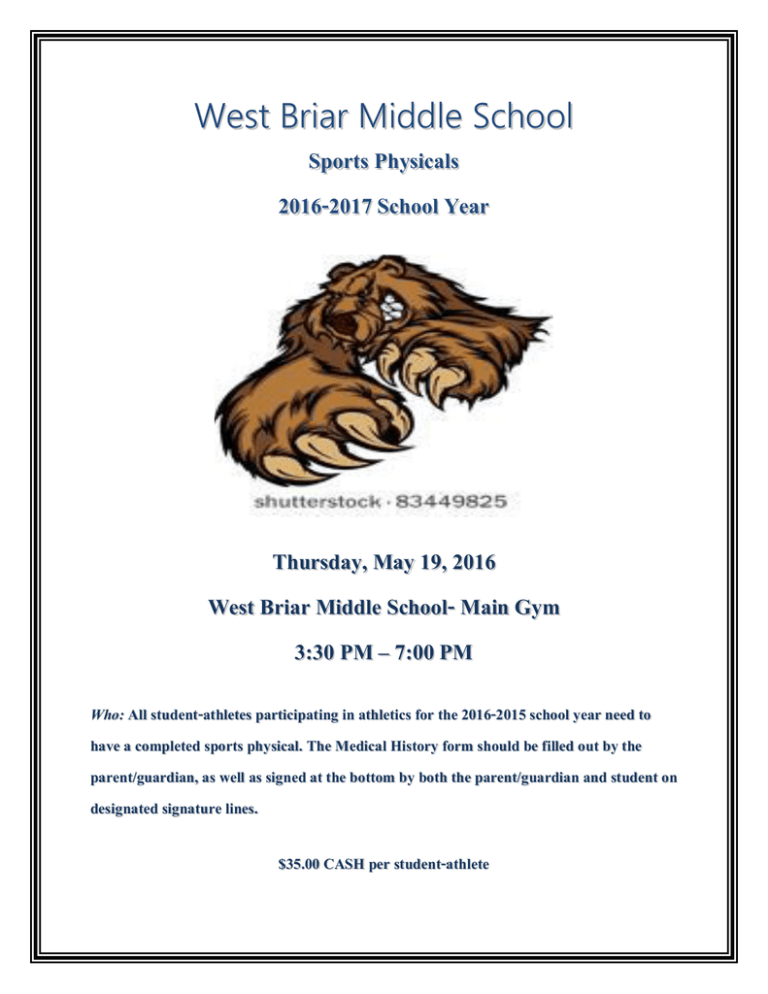 West Briar Middle School
Sports Physicals
2016-2017 School Year
Thursday, May 19, 2016
West Briar Middle School- Main Gym
3:30 PM – 7:00 PM
Who: All student-athletes participating in athletics for the 2016-2015 school year need to
have a completed sports physical. The Medical History form should be filled out by the
parent/guardian, as well as signed at the bottom by both the parent/guardian and student on
designated signature lines.
$35.00 CASH per student-athlete
Sports physicals are provided by the physicians of LaSanta Chiropractor.